Splash Guard for Cars: How to Buy the Best Splash Guard for Your Camaro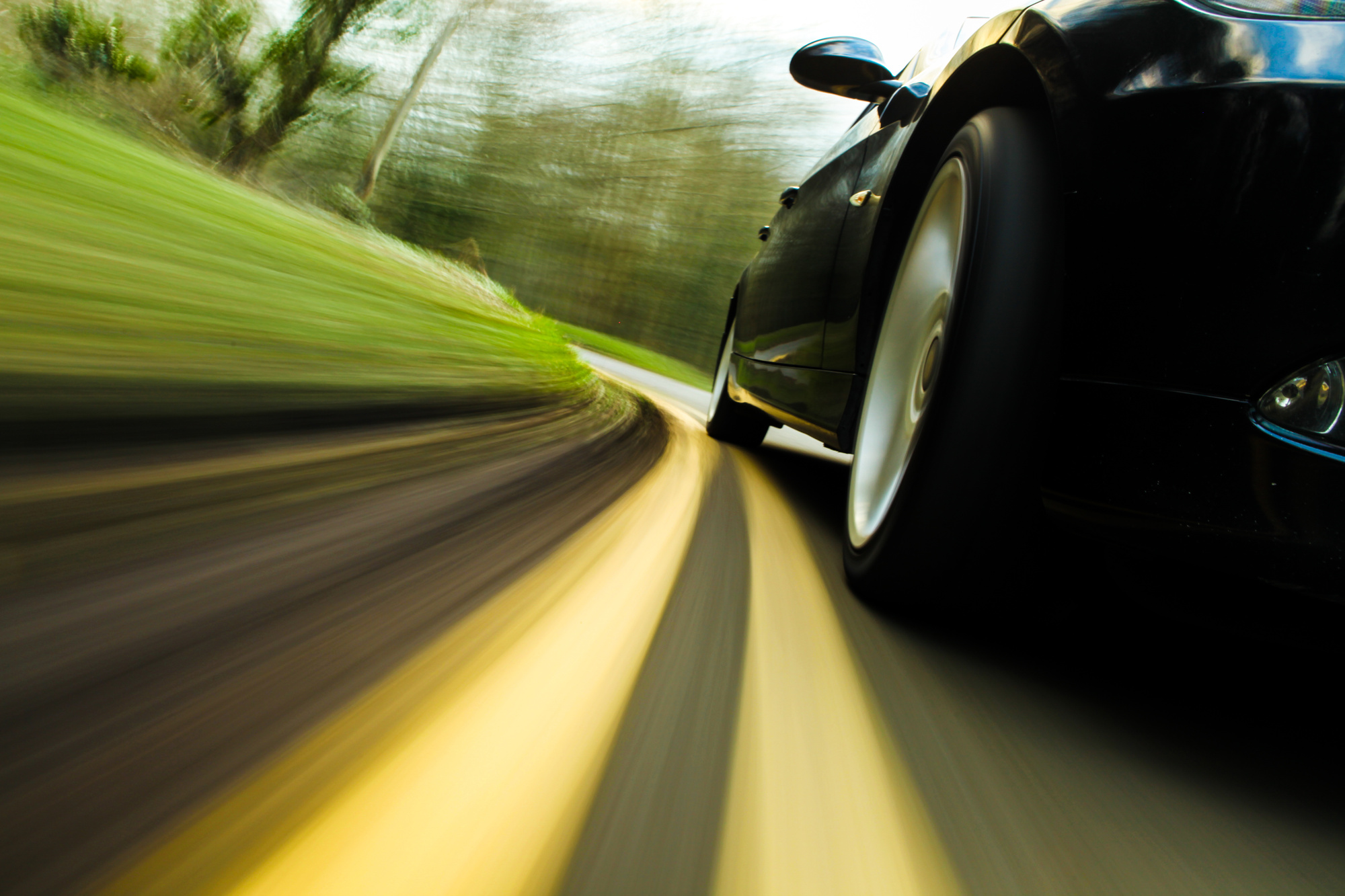 When driving in water or mud, debris can splash on your car, affecting your car's exterior and wheels. On a Camaro, you definitely don't want that. Here's how to buy a custom splash guard for cars.
A Camaro isn't just a car–it's an experience.
Whether you're rocking an LS or ZL1, convertible or otherwise, you probably don't own a Camaro just out of necessity. While some cars are made to get you from point A to point B, a Camaro is a joy and a thrill ride
Considering that, you want to treat your Camaro with respect. Everything from your 6.2-Liter, V8 engine to add-ons such as a custom splash guard or mud flap should be carefully considered.
If you're wondering why it's important to have a custom splash guard for cars or what to look for when buying one, read on for our helpful tips.
Why Is a Splash Guard Important?
You may have seen them referred to as both splash guards or mud flaps, but don't worry. They're generally the same thing.
They're important if you care about keeping your car looking fresh and new no matter the terrain you're driving on. This is especially true if you're the adventurous type and like to take your Camaro off the pavement.
If you live on or around dirt roads, you will be constantly kicking up sharp rocks and gravel. This can quickly ruin your pristine paint job. But even if you're only driving on pavement, think of all the conditions you'll drive through on a yearly basis.
Some common driving conditions that could damage your car include:
Dirt

Gravel

Metal shrapnel

Roadkill

Snow/Ice
Mud flaps and splash guards act like a safety net for all the junk you don't want messing up your paint or splashing everywhere. Plus, they keep you and other drivers safe from kicked-up debris.
There were more than 200,000 car crashes caused by debris alone between 2011 and 2014. It gets worse when you're driving on interstate highways at high speeds, where avoiding sudden oncoming debris gets even more difficult.
You don't want other drivers having to swerve around the dirt and debris your beast of a Camaro is spitting up. And you certainly don't want to be responsible for any accidents.
Beside safety reasons, though, a Camaro mud splash guard can protect your paint job and cut down on expensive car washes. They also add a nice accented touch to the look and style of your car.
What to Consider in Camaro Car Splash Guards
Just like swapping LED lights for your gauges, buying splash guards isn't just a matter of picking the first item you find in a Google search.
When you buy mud flaps for a Camaro, they may not seem like a huge investment, but you should put care and consideration into your choice.
There are a few key things to consider when picking splash guards or mud flaps:
The style of the splash guards

The fit of the splash guards

Installation method

Thickness and type of materials
Let's look at each of these considerations in more detail.
Style of Splash Guards
The style is a very subjective choice to make. You may have wildly different opinions on what looks good on your car compared to your friends or family think.
If you're looking for something out of the box, custom splash guards for cars can add a neat accented touch if you choose them carefully.
Maybe you want it to blend in with the rest of the car. Black flaps might meld well with a blacked-out Camaro if you're going for a stealthy look.
On the other hand, you can make them stand out by using contrasting colors, such as red or yellow mud flaps with a white Camaro.
Ultimately, if you want to get really creative with your choice, you may have to seek out custom splash guards for cars. Only then can you get a specific paint job done for what you have one in mind.
The Fit
Not every splash guard is going to fit every car. Some splash guards, though, can fit multiple makes and models.
Ultimately, you may need to consult your manufacturer's user manual or other materials if you want the exact fit. When looking at listings for splash guards, check to see if they specify which make and model the guards fit. They may also give you a range of years.
For example, certain listings may claim the splash guards are made for sixth generation Camaros, or years 2016-2018.
Installation of Splash Guards
How you install your splash guards or mud flaps is another important factor to consider if you want to buy mud flaps for your Camaro.
This may depend on your car more than the splash guards themselves. Either way, you'll want to know how much DIY effort it's going to require.
In some cases, you might have to remove the tire to properly get at the space where you'll install the flaps. Other times, though, you may be able to get by with just turning the wheel as far as you can in one direction or another.
Some Camaro mud splash guards require drilling, while others do not. A power drill might be a necessary tool to have, as well as a wrench to remove bolts.
All of this still depends on your choice of guard or flap. For example, with this Camaro Stealth Splash Guard Kit, there's no drilling required and you won't need to remove the wheel.
Thickness and Type of Material
The material itself is an important aspect to consider, as well.
In general, there are rigid splash guards, such as stainless steel or aluminum, and there are flexible materials like rubber-composite. The thickness of the material is important for fit, as you obviously need enough clearance between the tire and the well.
This is especially important to consider if you go for more rigid mud flaps. These won't be as flexible or able to adapt to tight spaces.
Even if you opt for rubber guards or flaps, you still have the option to upgrade to thicker materials (sometimes considered premiums or upgrades). If you go that route, make sure you have full measurements and dimensions to make sure they'll fit.
As far as the material itself is concerned, if you want that heavy-duty or "tough" look, you might choose rigid mud flaps.
On the other hand, if you're going to be driving in conditions where a rigid mud flap might get stuck on obstacles, a more flexible option may be the right choice.
Going the OEM Route
When you buy mud flaps for a Camaro, one final consideration will probably be whether or not you want to go OEM. You can see examples of OEM parts when looking at Chevrolet's Accessory Catalog.
If you really like the idea of buying an official Chevrolet part, this splash guard kit for 2016-2018 Camaros consists of genuine parts. You don't need to worry about whether or not they'll fit your model as long as you fall in the current generation range.
It also helps that you have the ability to match the rest of your car's paint job perfectly. Going the OEM route gives you the peace of mind that the colors will be exactly what you expect.
So if you're looking for a uniform color, you don't have to be worried about colors even being slightly different from each other. You can even contrast the look, such as with a "Summit White" splash guard kit on a "Bright Yellow" Camaro.
When Budget Is in the Way
Even with a Camaro, you may not be quite ready to spring for a genuine GM splash guard. That's okay because there are still great alternatives out there that will also fit your Camaro.
These stealth splash guards are a good way to go if you're trying to not make them stand out. They're black, simple, completely effective, and (good news) less than half the price of the OEM guards.
Another good choice is off-brand flaps that still give you customized options with different paint options.
Knowing When to Get Custom Splash Guard for Cars
Splash guards and mud flaps are not exactly a necessity. But then again, neither is your Camaro itself.
If you're in the market, remember some of the key points:
First, you want to make sure you're getting them for the right reasons. When driving a powerful car like a Chevrolet Camaro you might be kicking up rocks, gravel, and debris. This can ruin your paint job, dirty your car, and even make the road dangerous for other drivers.
Second, you need to consider the styling and materials while making sure that they'll fit your specific model. With proper research and careful consideration, you can have mud flaps or splash guards that add that final, striking touch like a cherry on top.
If you have more questions about making your choice for custom Camaro mud flaps or splash guards, please feel free to contact us anytime.