Racing For First Place: Top 7 Best Sports Vehicles In 2019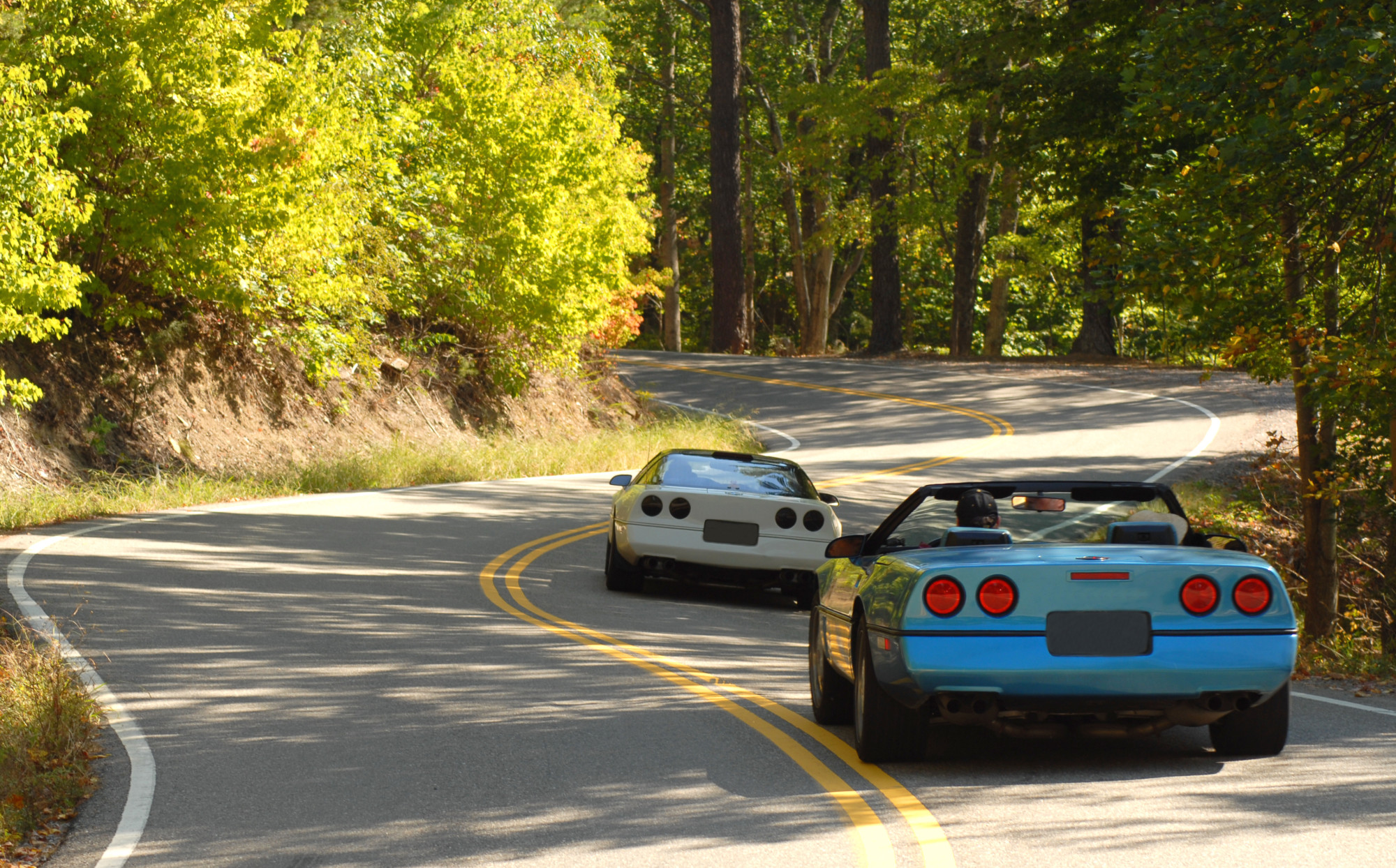 Summer is upon us, and while some will be turning to A/C units and eating popsicles to beat the heat, there's always a third option for those who like to live their lives on the edge: letting the wind whip through you in a sweet sports car, of course!
In an age where cars are now driving themselves and are running on all kinds of fuels, where does one even begin in their quest to find the best sports cars of 2019?
There are so many factors involved in choosing a sports car that you'll tame the open road with. Stick or Auto? Stock or accessorized? Convertible or coupe?
Regardless of the conclusions you reach with these questions, it's always a good idea to make a list and see how they stack up mano-a-mano.
Best Sports Cars 2019
While choosing the best sports car is largely a confluence of personal preference and pricing, the choices are still seemingly unending, even once you've narrowed down as much as you think you can.
Fear not, for here is a list of the best sports cars reasonable money can buy you in 2019. Both American and Foreign makes are included!
Ford Mustang
Truly a beauty, the Ford Mustang has been a staple of American muscle for over 50 years.
While this classic sports car has seen various redesigns and is said to be receiving further facelifts in the near future, the Mustang as a whole is as popular as it's ever been, and with a base price of $26,395, it is an absolute bargain, and one of the most affordable sports cars on the list.
Currently, on the 6th iteration of the vehicle, the latest design features a more contoured body and a 10-speed automatic transmission.
The classic Ford is also available as a coupe or a convertible.
While the Mustang is currently available in five different trim packages, the efficient but shockingly powerful 2.3L turbocharged 4-cylinder engine comes standard. One of the best perks of this vehicle is all the various aftermarket parts and accessories you can get. If you want it on your Mustang, chances are it exists!
If you're looking for a little more zip to your Mustang, it is definitely recommended you upgrade to one of the GT trim packages, where you'll size up to a screaming 5.0L V8 engine and get aesthetic accessories such as power seats, touchscreen displays and enhanced sound systems.
If you are looking for affordability coupled with one of the best performing sports cars in American history, look no further. The Ford Mustang has been delighting people for over 50 years and is showing no signs of stopping soon.
Chevrolet Camaro
One half of perhaps the greatest rivalry in American muscle car history, the Chevrolet Camaro has been butting heads with the Ford Mustang since the '60s.
With good reason, too! The Chevy Camaro is another American classic with a reputation for being a heck of a lot of car for prices the average Joe can muster, with prices starting at just $25,000.
Having been conceived and produced for the first time in 1967, the Camaro has gone on to produce six different generations of the vehicle, not including its racing generation, and was last updated for the 2016 model year. Past and the current generation is available as both a convertible or a coupe.
The 2019 Camaro comes in about seven different trim packages but comes standard with a supercharged 2.0L 4-cylinder engine that, like the Mustang, is efficient but also simply electrifying at 275 horsepower.
If you're looking for some more muscle in your muscle car, there are plenty of options for that. The Camaro also has trims with V6 and V8 engines, but if you're really looking to turn heads and burn rubber, take a look at the Camaro ZL1.
The ZL1 comes complete with a 6.2L supercharged V8 engine with over 650 horse. It also comes with either a 6-speed manual transmission or a 10-speed paddle shift automatic transmission.
Other prominent features in the ZL1 package include performance seats, a phone charging pad, and a rear camera mirror. However, bring your checkbook with you, because this trim package can cost you North of $70,000!
Much like the Mustang, the Camaro is also a vehicle that comes with the greatest perk of all: high quality aftermarket parts and accessories, with a selection that you just cannot find in other lesser known sports cars.
A 6-speed automatic or 6-speed manual transmissions are offered for most models.
Mazda MX-5 Miata
Remember when you used to visit the go-kart track as a kid? Remember how you were seemingly floating on air, whipping the wheel as if you had absolute control of that little kart with the lawnmower engine?
Well, meet the adult go-kart that gives you all the same sensations, but allows you to keep your dignity: the Mazda MX-5 Miata.
An international sensation, the Mazda Miata made its debut at the 1989 Chicago auto show and has had a total of four generations, most recently updated for the 2014 model year.
The Miata has been a constant staple at car shows, been featured in racing series, and is a longtime love of tiny teens.
To go along with its small frame, comes a small price tag, starting at just $25,730 for its base sport model, although two other trims (club & grand touring) are also available.
While this is undoubtedly one of the best affordable sports cars money can buy, it does not come with a coupe option: you can either have a removable hard-top or a soft-top convertible.
The base model comes standard with a fuel-sipping 2.0L 4-cylinder engine that will whip you around the road like an RC car.
The 2019 Miata can also come with either a 6-speed manual transmission or a 6-speed automatic with paddle shifters.
Chevrolet Corvette
The ever-popular Corvette has been a part of American muscle culture since its creation in 1953 and has seen several generations over the years, the most recent being its C7 generation beginning in 2014.
Unlike a lot of other luxury sports cars, parts and the like are readily available, so any maintenance or upgrades you want to do is not nearly as much of a hassle as other models of similar pricing.
The 2019 Corvette is available in both a coupe or convertible and in a word, is just sharp looking, top to bottom. Truly one of the best sports cars money can buy at any price point.
That said, this is where we climb the ladder in terms of price, as the Chevy Corvette boasts a starting price of $55,900.
While there are a variety of trim levels to choose from, the base 1LT trim level features a monstrous 6.2L V8 engine, putting out about 455 horsepower.
The 1LT trim level also offers either a 7-speed manual or an 8-speed paddle shift automatic transmission.
BMW M5
I know what you're thinking: a sedan as a sports car? But before you write this list off as crazy, just hear us out.
The BMW M5 is more than just a sports car: it's the only car on Earth that allows you to pick your kids up from soccer while still looking like a downright stud.
With that in mind, be prepared to sign your soul away to get it, as this Beemer starts at a whopping $102,700!
As mentioned before, yes, this baby is packing four doors. But it's what the car is packing both under the hood and on the dash that makes it worthy of this list.
The interior features 20-way power front seats, which are covered in Merino leather, by the way. Moreover, you will find the sound quality to be second to none with a Harmon-Kardon surround sound audio system.
But the real coup de gras comes under the hood, as this M5 features an absolutely gorgeous 4.4L Twin Turbo V8 engine, putting out about 600 horse, the most of any sports car listed so far.
Needless to say, this sedan can hold its own with the more conventional sports cars.
Subaru BRZ
Often compared to the likes of the Mazda Miata for its lightweight build and go-kart like handling, the Subaru BRZ is actually the result of collaborative efforts between Subaru and Toyota, as Toyota carries a model dubbed the Toyota 86 that is identical to the BRZ.
The 2019 version starts at around $26,255, making it one of the more moderately priced cars on the list.
This Subaru features a fuel efficient 2.0L 4-cylinder engine and puts out about 200 horsepower. But don't let the lack of horses dissuade you: the manual 6-speed transmission gives you all the control.
This is a great ride for those that love the control and handling aspects of a sports car, and don't necessarily need or want all the power you will likely never get to use anyways.
Dodge Challenger
First making its debut in 1970, this classic piece of American muscle has been turning heads for decades. Today, it comes as a coupe and is downright stunning.
Boasting a modest base price of $27,845, this Dodge is one of those sports cars that you can truly feel the power when sitting behind the wheel.
The 2019 iteration of the Challenger SXT features a 3.6L V6 engine that will get you over 30 MPG highway.
If you are in the mood for something a bit more powerful, the upper trim levels feature a V8 HEMI engine, guaranteed to put some hair on your chest!
But, if you want the HEMI, and all that comes with it, be prepared to drop some stacks! The highest trim level available, the Hellcat Redeye will run you over $71,000, almost three times the base price!
Accessorize, Find Parts & More
While the best sports cars of 2019 are definitely on this list, there are always more gorgeous cars out there, and there is something for everybody!
Whatever you end up getting for a sports car, you deserve to make it your own!
Check out our shop to see all kinds of parts & accessories we carry for various makes and models.
Looking for ways to keep your car looking great? If so, check out our blog on Corvette detailing.