6 of the Most Popular C6 Corvette Modifications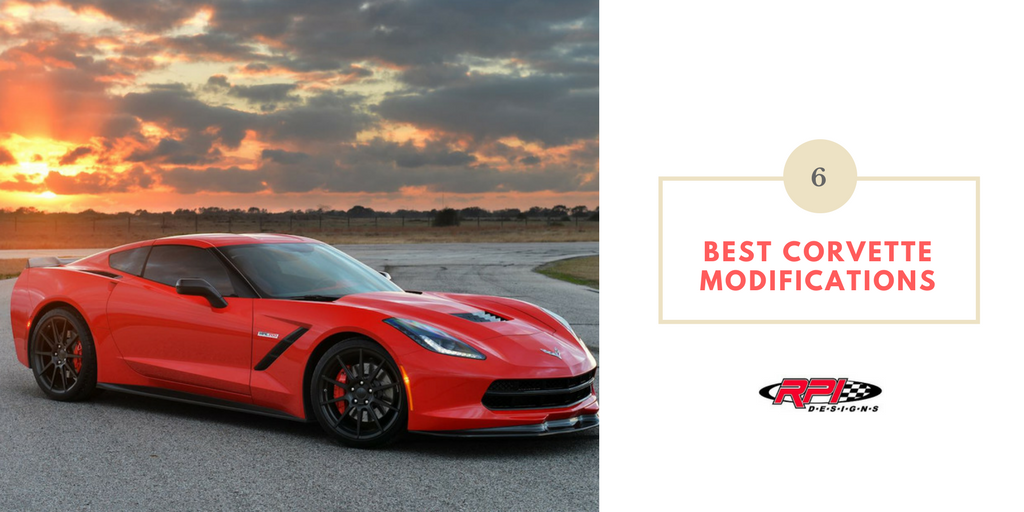 The C6 Corvette's factory specs are impressive. But that doesn't mean Vette owners are satisfied with the status quo – on the contrary, C6 Corvette modifications are more popular than ever.
Maybe it's nostalgia for yesteryear's vehicle models. Perhaps it has to do with trying to keep up with the C7 Corvette, and all the other cars on the road.
But here are our reasons why C6 Corvette upgrades are back in style:
Fun to do factor. When you get your C6 Corvette modifications at RPI Designs, you have everything you need to ensure a professional-grade, flawless – and fun – installation. All of our C6 Vette parts are perfect for rookie modifiers and seasoned Corvette owners.
Tons of cool new products. The C6 Corvette is still the same – but aftermarket accessories are always changing! At RPI Designs, you'll have plenty of sleek new parts to choose from, whether it's an exterior upgrade or under the hood update.
400 horses isn't enough. 400 HP would be enough to satisfy pretty much every car owner, right? Almost. Vette enthusiasts, however, think the C6 baseline 400 HP (and also 400 ft. – lbs. of torque) can always improve. Plus, those C6 Corvettes have to keep up with the new kid on the block, the C7. Because of this perfectionist mindset, engine modifications will always be at the top of the upgrade list!
OK, now it's time to review "6 for the C6," which is our take on the best half-dozen C6 Corvette modifications you can do – today!
Recommended C6 Corvette Modifications from RPI Designs
Here are a half-dozen C6 Corvette upgrades worth looking into:
C6 Corvette Z06 Borla Catback Exhaust
Borla catback exhaust systems help bolster your C6 Corvette's engine efficiency, and also provide that raw, powerful sound you love. This C6 Corvette Z06 exhaust kit features the "S" (or Sport pipe) for better audio, along with a 3" X pipe midsection. But be warned – with a full-pitched exhaust sound, this isn't for Sunday afternoon driving!
C6 Corvette Exhaust B&B Fusion System
Let's stick with the exhaust theme for one of the most recognized names in C6 Corvette modifications – check out this Billy Boat Fusion System. With a bi-modal design, efficiency is always optimized, which translated to superior performance in a variety of driving conditions. What's more, this unique fusion system boasts both quiet and loud sides, resulting in one of the best-balanced sounds you'll find from any C6 Corvette exhaust.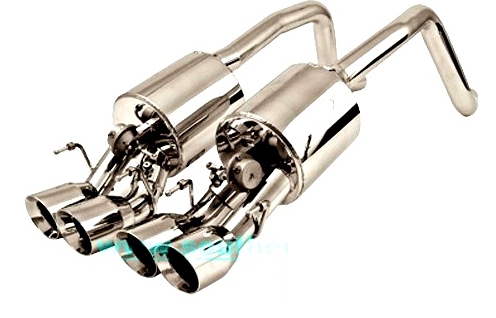 C6 Z06 Corvette LS7 Airaid Air Intake System
You can't discuss C6 Corvette modifications without mentioning a high-performance Airaid cold air intake kit. The AIRAID Cold Air Dam (CAD) system optimizes inflow to the combustion chamber, so you'll enjoy more HPs and even better gas mileage. It's also easy to installs, comes with a washable, long-lasting filter, and cold air dam panels to funnel hot air away.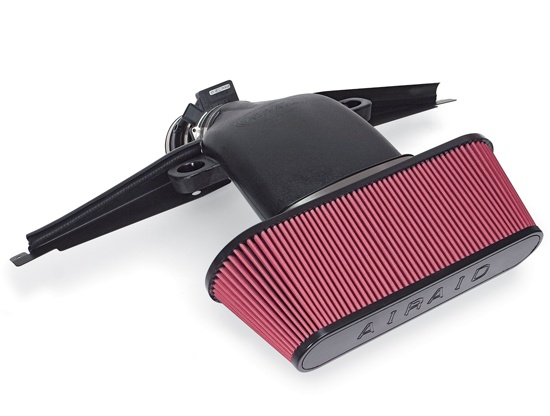 C6 Corvette SCT Performance X4 Power Flash Programmer
Some C6 Corvette modifications require you to push all the right buttons – literally. Well, this SCT Performance flash programmer allows custom engine output, thanks to advanced technology and a fully integrated design. Looking to get the most out of your C6 Corvette? This programmer offers superior HP & torque, a comprehensive logging system, and also easily restores to stock configuration. Grab this SCT programmer and see how far your C6 Corvette can fly!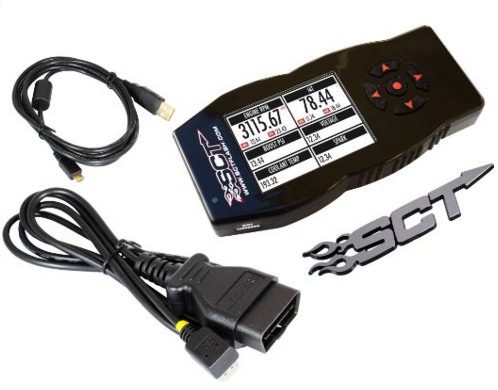 C6 Corvette Vararam Cold Air Intake Snake Charmer
We could talk about Vararam's exceptional quality. Or this intake kit's high-performance filter and easy to install setup. But here's what C6 Corvette owners really love about this air intake snake charmer: more than 3 MPH faster for a quarter mile, up to 40 more horses, and an additional 8-10MPH at top speed. Enough said.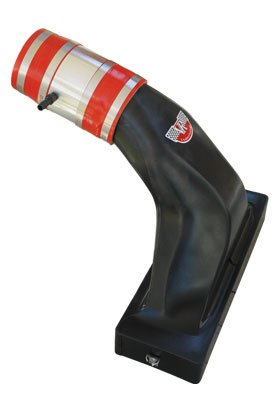 C6 Corvette Bolt-On Coil-Over Kit
For our final C6 Corvette modification, let's head out from under the hood and feature an upgrade that will complement any engine mod. From Aldan American Suspension, this easy to install coil-over kit has a true bolt-on design and Phantom Series performance built in. Plus, you'll enjoy an adjustable ride height and better overall driving stability and handling.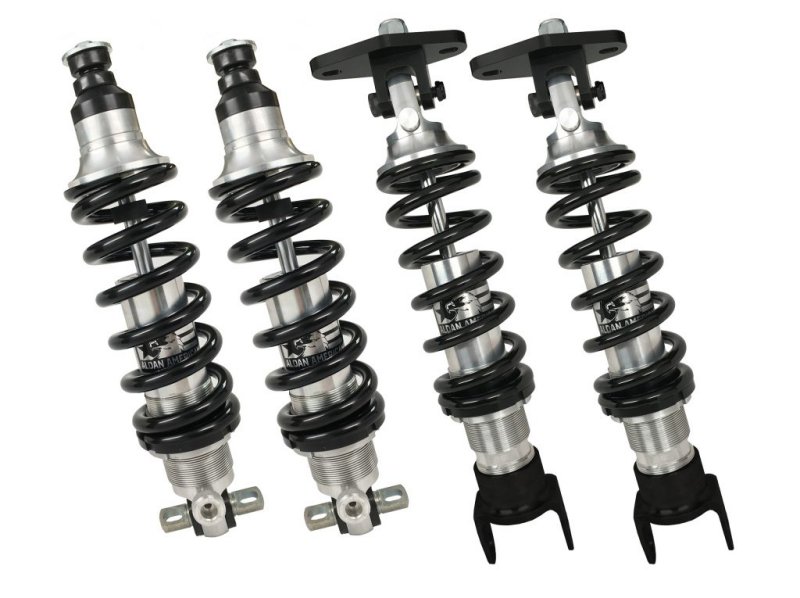 Get Your C6 Corvette Modifications Right Here at RPI Designs!
From outstanding prices to unmatched variety, there's no other online C6 Corvette parts provider that can match RPI Designs. Our premium aftermarket accessories are designed to outperform their factory comparable parts, and also provide exceptional value throughout the years.
If you have any questions about your next C6 Corvette modifications, the Chevy parts experts at RPI Designs are here to help. Just give us a call at 888.257.8515. From simple C6 mods to complex upgrade projects, nobody beats RPI Designs – we look forward to hearing from you soon!