The Battle for America's Car: Camaro vs. Mustang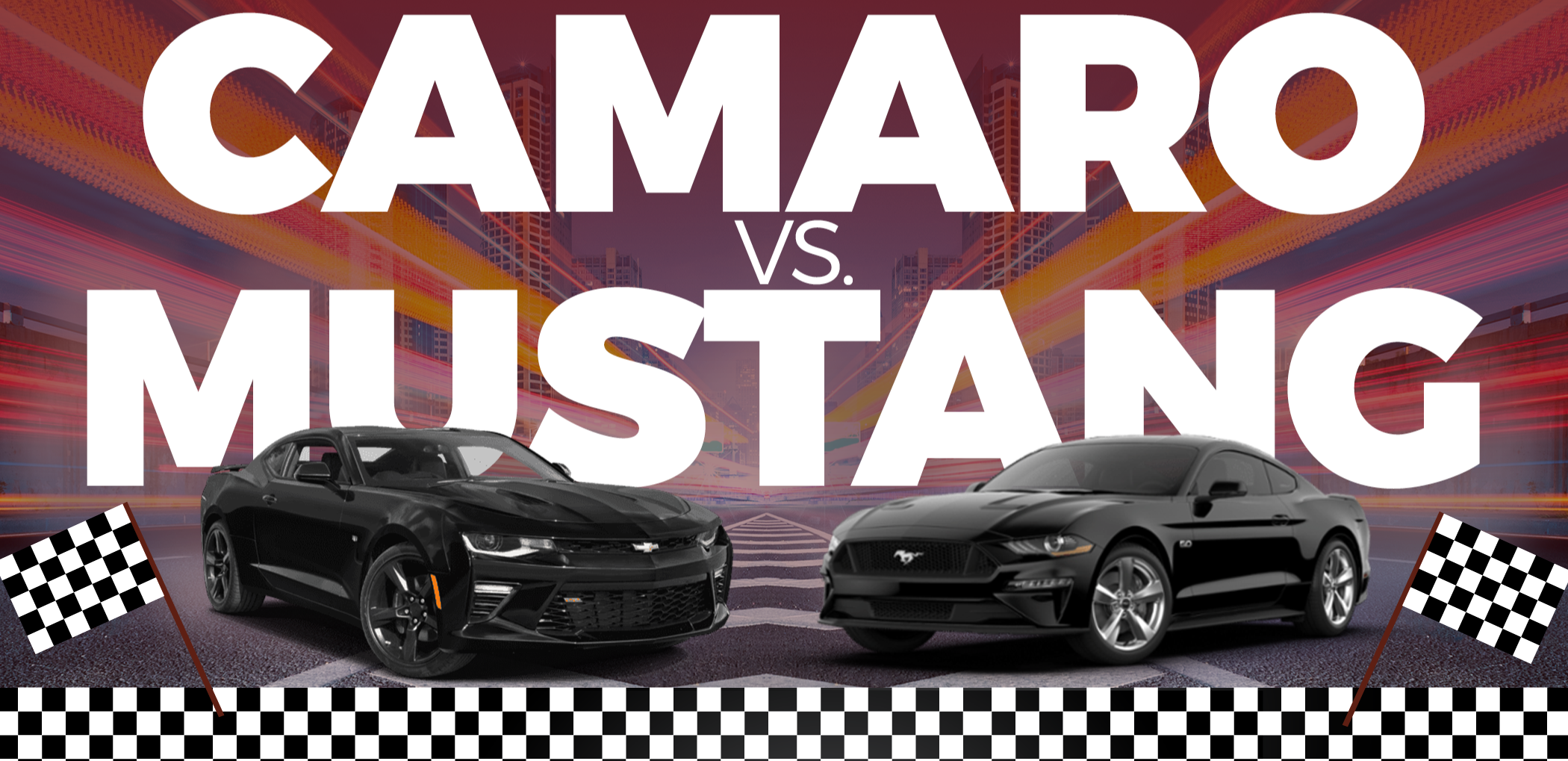 The 2018 car models are here! And for a certain subset of automobile enthusiasts, that means their favorite cars are here: the 2018 Chevy Camaro and the 2018 Ford Mustang.
These two classic American muscle cars have always been the standard by which all other vehicles are measured – including each other! Picking sides in the Camaro vs. Mustang debate is much like Coke vs. Pepsi or McDonald's vs. Burger King. Both sides have valid points, and picking a "winner" is ultimately a tough chore.
However, there's no arguing with facts. With two supercars like the Camaro and Mustang, we fortunately have tons of facts to review: engine output, HP, fuel economy, 0-60 MPH times and much more. Our team at RPI Designs recently reviewed the latest Mustang and Camaro for critical performance data, and here's what we came up with.
For comparison purposes, let's look at the 2018 Ford Mustang GT and the 2018 Camaro 1SS Coupe.

Performance Specs
The Mustang holds the edge in horsepower. The Pony gets 460 HP at 7,000 RPM. But the Camaro is no slouch, as the car delivers 455 HP at 6,000 RPM.
For torque, the edge goes to the Camaro, with 455 ft.-lbs. @ 4,400 RPM, while the Mustang offers 420 @ 4,600 RPM.
Zero to 60 times are in the same ballpark, with both cars registering an impressive 3.9 seconds!
Fuel Efficiency
Both Ford and Chevy engineers deserve a tip of the cap for surprising fuel efficiency. The Mustang gets 21 city / 30 highway, and the Camaro gets 16 city / 25 highway. Slight edge to Ford in the MPG department.
Other Features
The Mustang offers a 6-speed manual transmission, a more fuel-efficient 2.3L EcoBoost engine and superb independent rear suspension. The Camaro comes with optional Magnetic Ride Control, an 8-speed paddle shift automatic transmission and Rear Park Assist.
Price
Time for the bottom line. The 2018 Mustang GT is $35,095, and the Camaro's MSRP is $37,000. We've come a long way since the mid-1960s, when both supercars cost less than $10,000!
So there you have it – the tale of the tape between two of the most anticipated 2018 models. If you're looking to upgrade your Camaro or Mustang, browse our complete inventory of accessories at RPI Designs today!