7 Upgrades Before Corvettes at Carlisle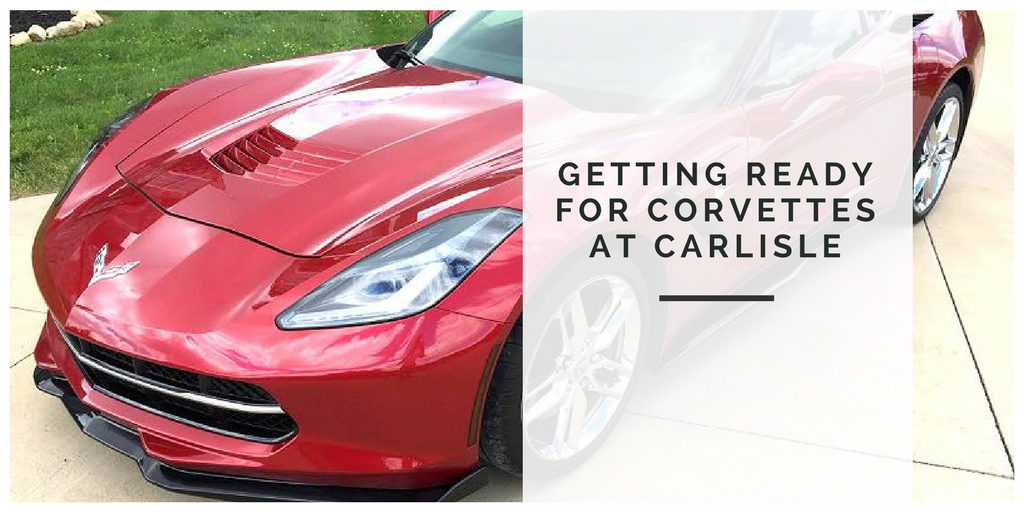 One of the nation's premier Chevy Corvette showcases is set to launch later this summer. Corvettes at Carlisle draws thousands of Vette fanatics from all across the United States to the small city of Carlisle, located in Central Pennsylvania. If you're headed to Corvettes at Carlisle (and we recommend you go, as the city's idyllic Cumberland Valley setting is worth the trip), you should probably start thinking about getting your Corvette showroom-ready.
Lucky for you, it's not too late. RPI Designs is your #1 Corvette premium parts supplier, and we can help transform your car so it'll fit right – check that, stand out from the crowd – during your time in Carlisle.
In order to make an impression at Corvettes at Carlisle, your Corvette should get the "multi-level mod" treatment. Instead of focusing on one aspect of your Corvette's appearance, you need to ensure your Corvette receives the royal treatment. And RPI Designs has all the performance parts, custom-painted accessories and other premium components to make your Vette one to remember in Carlisle!
Let's start with a few underhood custom-painted parts – Corvettes at Carlisle is one event where you're encouraged to show off your engine. And we have the components you need!
C7 Painted Throttle Body Cover
Want to get your Vette ready for Carlisle affordably and efficiently? Try this painted throttle body cover on for size. Available in a rainbow's-worth of custom colors, this ABS plastic component is a quick way to spruce up your Corvette's underhood appearance. Just make sure you order well before August; as a custom-manufactured component, it'll take a little longer to arrive.
Corvette Stingray Surge Tank Cover
If you have a C7 Stingray, don't make the trip to Carlisle without this painted surge tank cover. Plenty of colors are yours for the taking, and installation only takes a few minutes! This underhood accessory is one of our most popular C7 Corvette parts. The surge tank is one engine part that gets overlooked at shows like Corvettes at Carlisle. Pay attention to the small details, and you'll get big recognition!
Your Corvette's exterior profile is the first thing the folks in Carlisle will notice – make your mark (and a lasting first impression) with these exclusive RPI Designs exterior components:
C6 Corvette ZR1 Style Carbon Fiber Front Splitter
Everyone attending Corvettes at Carlisle loves vintage models. So give your C6 some love with this stylish, high-performance front splitter. Crafted from carbon fiber, this part helps shed excess weight and also aids in handling. Plus, installation is easier than you think – it uses the existing mounting holes as your factory C6 splitter. And if you're planning to show off your Corvette's speed in Carlisle, an optional stabilizing bracket is also available! From the showroom to the open road, this front splitter ranks as a must-have Corvette performance part.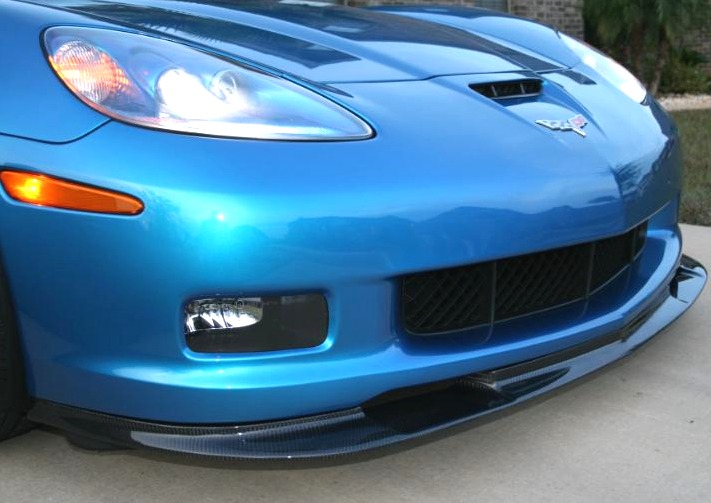 APR Performance C7 Corvette Stingray Carbon Fiber Rear Spoiler
From a name you trust, here comes a Corvettes at Carlisle-ready exterior accessory. This rear spoiler has an adjustable rear wicker bill panel for better aerodynamic attributes. Plus, the carbon fiber construction ensures years of durable performance for the weeks, months and years after your appearance at Corvettes at Carlisle.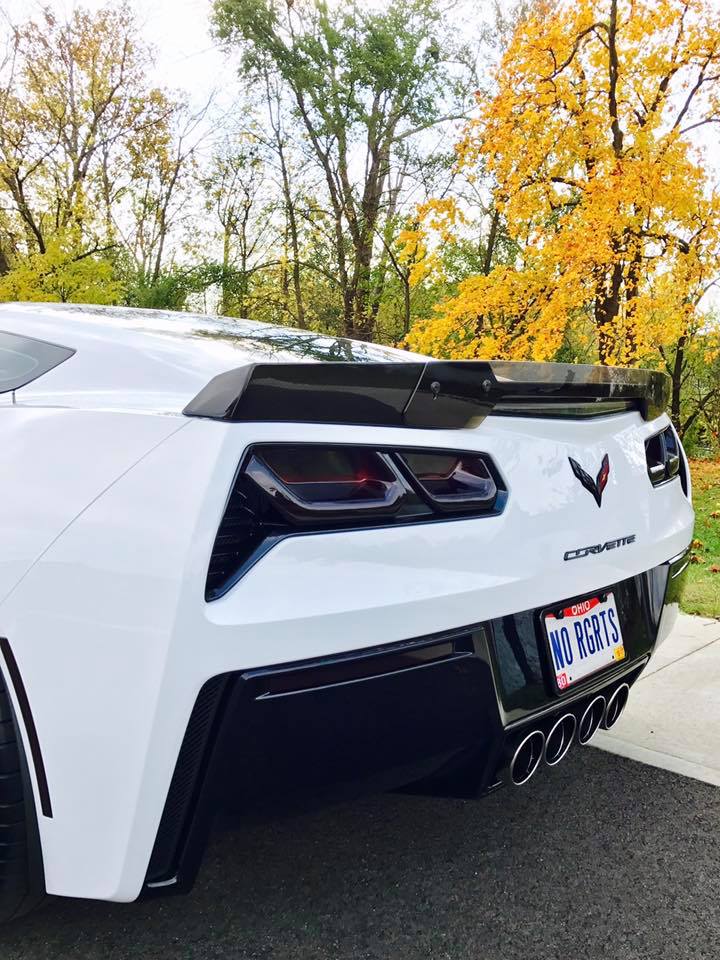 C7 Corvette Stingray Zero7 Hood
Top off your Corvette with this Zero7 hood. This hood fits your C7 like a glove, with a special interior surface that integrates with engine duct work. Special mounting hardware is included for superior impact resistance. What's more, Corvettes at Carlisle can really get a peek inside your C7 engine with an optional polycarbonate window. After all, if you're going to Pennsylvania, you might as well show off! For installation, we recommend getting a friend to help out; the hood's weight and dimensions are hard to handle for one person.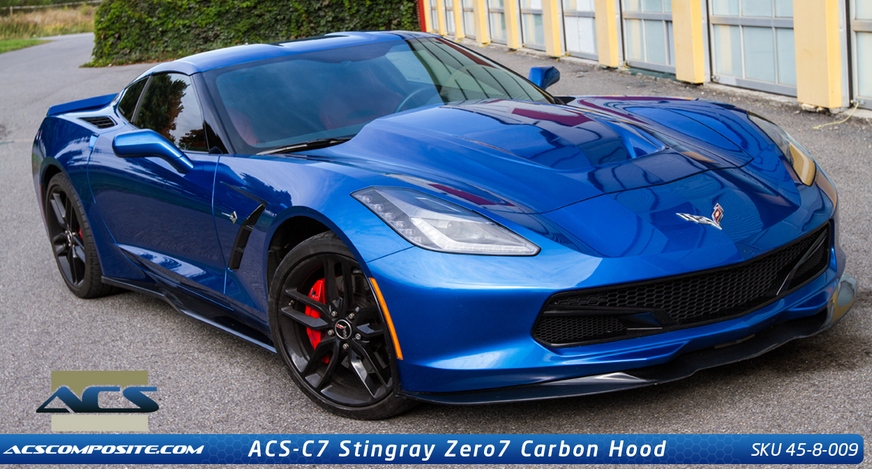 On August 26, the 26th annual Carlisle Corvette parade takes place. Everything from vintage Vettes to the latest generation of the classic American muscle car will be in attendance. Make it a parade to remember with some performance parts from RPI Designs. Here are a few worth your consideration:
C5 Corvette Air Intake System
Every Corvette in Carlisle – especially those participating in the parade – feature fine-tuned engines, and a high-performance cold air intake is always a good idea. For older C5 Corvettes, this cold air intake has all the performance you need at a price you can't pass up. With gains of up to 15 HP and a washable, low-maintenance filter, it's the perfect engine accessory for driving to, from and during the Carlisle Corvette parade!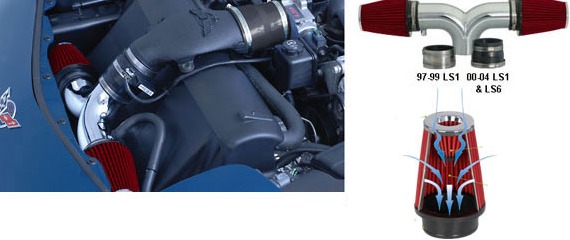 C7 Corvette Stingray Supercharger
Performance to the max. As far as under-the-hood Corvette enhancement go, this supercharger kit is hard to top. If you want to turn heads during Corvettes at Carlisle, this supercharger delivers. With an innovative flat intercooler design for more air induction and four stabilizing mounting points, this A&A Corvette supercharger provides superior HP and raw power better than practically any other engine upgrade.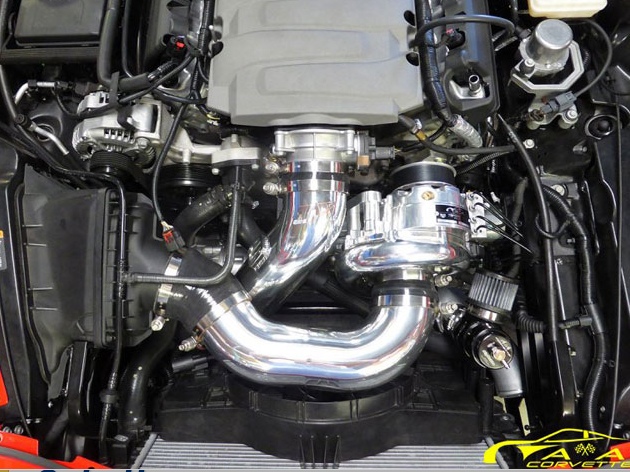 Don't make the journey to Corvettes at Carlisle without a DIY makeover from RPI Designs first. Our high-quality C5, C6 and C7 Corvette parts and accessories are designed for optimal performance and unforgettable performance – and you'll need both in Carlisle! For more information about RPI Designs, please give us a call at 888.257.8515. And if you're interested in the upcoming Corvettes at Carlisle event, visit the Cumberland Valley Visitors Bureau official event site.
Thanks for reading the RPI Designs blog!