My journey through the automotive world
At a very earlier age I always knew I wanted to work with cars, I used to help my father disassemble parts cars for the 1963 Pontiac Grand Prix.  A car which he always wanted to restore but never finished.  At the age of 15 I purchased my first car it was a 1964 GTO that I restored with my father and use to drive to high school and college.  When I reached the age of 17 I realized that if one was to be successful you must learn as many aspects of the business you want to be successful in.  So I started my  journey through the automotive world.
During My High School and College years I worked at a couple different automotive dealerships. My first job was a car detailer at a Mercedes, Porsche, Audi and Volkswagen dealership, during the summer months I worked on the Porsche, Mercedes Benz side and the winter months I switched over to the Audi Volkswagen side.  My second job I worked at a Chevrolet, Lincoln Mercury dealer ship where I was the master car detailer and pre delivery inspector/delivery person (I would go over the car and show all the options with the customer)  My third job I became a Pre Delivery Technician / Class C technician for a High volume Toyota Dealership.  I had a list of duties from PDI new cars, detailing them for delivery and also installing a list of accessories such as alarm systems, stereo and aftermarket accessories.
I graduated Monmouth University in 1993 with a Bachelor of Science in Business administration management.  The very next day after graduating I started work as a Assistant Service Manager at  Honda, Jeep/Eagle dealership.  This job really helped me start to under stand the automotive industry and how to sharpen my customer service skills.  Back then the Jeep product line had a lot of problems and their customers were always upset.  It was my job to help them and make sure their vehicle got repaired in a timely fashion. Customer received surveys based on their service experience and I always score 100% on CSI.
In 1998 I started work with SLP Performance Parts as a Technical Sales Representative, with this job my automotive skills really started to blossom.  I got to learn the automotive aftermarket inside and out, I got to travel the country and see all kinds of automotive racing and trade shows. I went several years to the SEMA and PRI show and met living legends in the automotive world.  I had access to the shop at SLP which allowed me to expand my mechanical skills and build my 64 GTO into a custom one off Road race car that is the way it is today.  The car was featured in Hot Rod magazine as they named it  Top 10 of 2006 and it made the cover of High Performance Pontiac in 2007.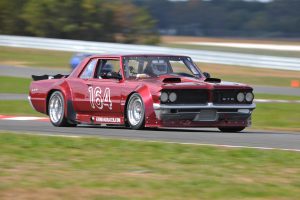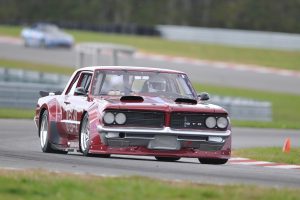 This race car allowed my to broaden my horizon and expression into the automotive world for it truly showed people that not only do I know what I am talking about but I can also take on the task and make it happen.
In 2013 I started work with RPI Designs where I handle a wide variety of job duties.  I handle Technical Sales, Customer service and keeping the message boards up to date on our new products or specials.  So if you have a question or would like to place an order with RPI Designs, just give me a call at 888-257-8515 ext 2 or email me.  I am here to help and as you can see I am qualified for the job!!!