C7 Corvette Stingray Wheel Spats Installation Guide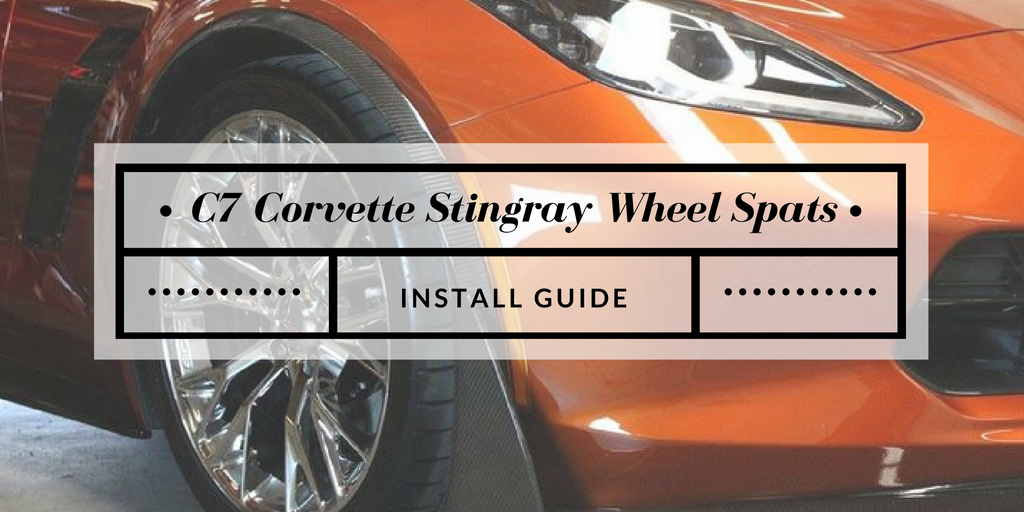 If you're doing a C7 Corvette Stingray front splitter mod, you may want to consider a wheel spats installation. Also called fenderwell extensions or canards, this exterior part is a nod to yesteryear's spat designs, without all the wheel-hiding hassle.
Wheel spats were originally designed to reduce air drag within the wheel well. Early wheel spats practically covered the entire wheel, revealing only a small portion of tire underneath. This type of wheel spat was popular during the 1940s and 1950s.
But they've come a long way since then. Today's fenderwell extensions and canards – especially for the C7 Corvette Stingray – allow a full-profile view of the tire, enhanced performance characteristics and nifty aesthetics to boot.
RPI Designs, your #1 Corvette Stingray parts supplier, offers APR Performance C7 Corvette Stingray spats at exceptional value. These spats help provide optimal downforce balance for your Stingray's front, center and rear portions.
These C7 Z06 wheel spats:
Help reduce front-end turbulence
Eliminate front-end lift, especially at higher speeds
Increase handling and stability
Add an aggressive, low-profile appearance
Thanks to some innovative DIY install templates, installation is a breeze! 
Installing C7 Z06 Wheel Spats
To install your APR Performance wheel spats, you'll need Phillips and flat-head screwdrivers, about an hour of time and (maybe) a printer; some APR Performance spats come with printable hole templates.
Line up your wheel spats in the C7 Z06 wheel well. If necessary, drill mounting holes.
APR Performance wheel spats are part of RPI Design's complete line-up of custom-made C7 Z06 Corvette Stingray exterior parts. To speak with one of our Corvette Stingray parts experts, or if you have questions about a recent order, please call us at 888.257.8515.