Top 5 Corvette Interior Upgrades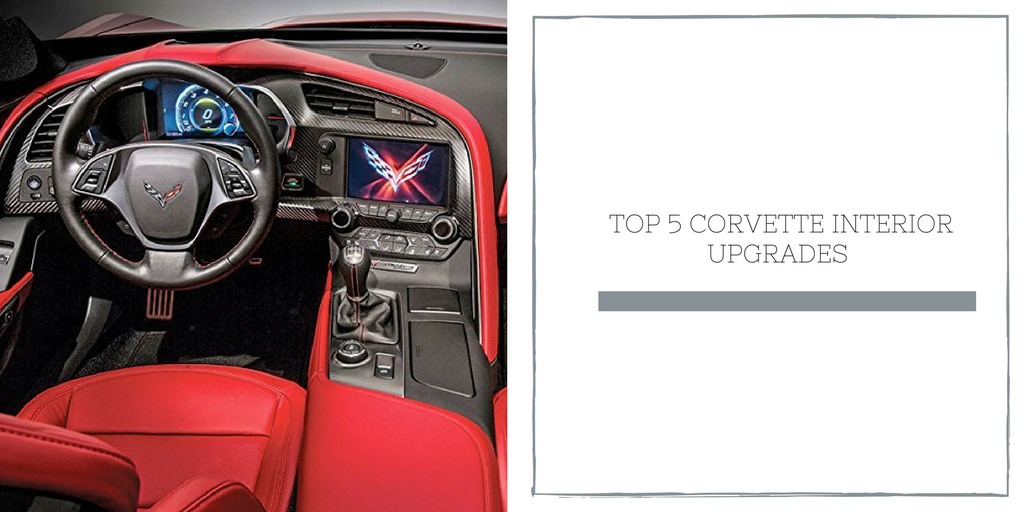 The Chevy Corvette's exterior appearance sets it apart from all other cars on the road – or in the showroom. However, the interior details are what really makes the car one of the most popular muscle cars on the planet. The Corvette's interior has a sleek, streamlined look, and the car's standard factory interior features offer impressive comfort and quality.
But just like everything else about the Corvette – engine accessories, exterior components and more – Vette enthusiasts never pass up an opportunity to enhance the interior's fit, form and function. RPI Designs is proud to offer some of the best interior parts you'll find anywhere. Custom body shops and dealerships rely on us for top-flight Corvette interior components – so why wouldn't you?
Why Upgrade Your Corvette Interior?
Corvette interior upgrades make sense on many fronts. They're one of the most popular categories of Vette projects here at RPI Designs. And here are just a few reasons why:
Comfort. From seat covers to steering wheel covers, there are plenty of Corvette interior upgrades that put a premium on comfort. While the stock Vette interior is loaded with features, there's always room to upgrade with high-end accessories from RPI Designs!
Control. With Corvette interior upgrades like short-throw shifters or info-friendly gauges, you're always in control of your Corvette. RPI Designs sells a great selection of components and interior parts to put you firmly in the driver's seat – literally and figuratively.
Cockpit appearance. At the end of the day, the Corvette cockpit should be the ultimate control center. Appearance counts, which is why you'll find an incredible assortment of Corvette interior upgrade accessories at RPI Designs. If your Corvette is getting ready for an upcoming car show, or if you'd simply like to "style up" your Vette's interior, you'll find plenty to like right here at RPI Designs.
Let's take a look at some of the most popular current Corvette interior upgrades.
Corvette Interior Components: Custom-Made Quality, Unbeatable Value
This blog will look at a handful of popular Corvette interior upgrades. The Corvette performance part marketplace is constantly evolving (as evidenced by our growing product line), and tastes and trends change – but this collection of Corvette parts have stood the test of time. All of our Corvette interior upgrade components come with full approval from our Corvette-crazy staff here at RPI Designs. If we were to list all of our favorite Corvette interior upgrades, we might set a record for the longest blog in history. So since we're limited by space constraints – and your own busy schedule – we decided to focus on the following Vette interior accessories. These parts were selected due to their soaring popularity, ease of installation, and exceptional value:
2014-2017 C7 Corvette Stingray Coupe Waterfall Extension
To achieve that legendary convertible Stingray look, this waterfall extension is an excellent option. Available in any color option to match your Stingray, this extension features ultra-easy installation, quality construction and a nifty Carbon Flash Metallic center door, perfect for personal items, small accessories and more. Some Corvette owners with their stock automobile had a little more interior storage space. Well, this waterfall extension solves that problem, and also gives your Corvette interior a sleek, streamlined appearance. Made by RPI Designs, this is quickly becoming one of our most popular Corvette interior upgrades. It's the perfect way to add convertible character to your Stingray!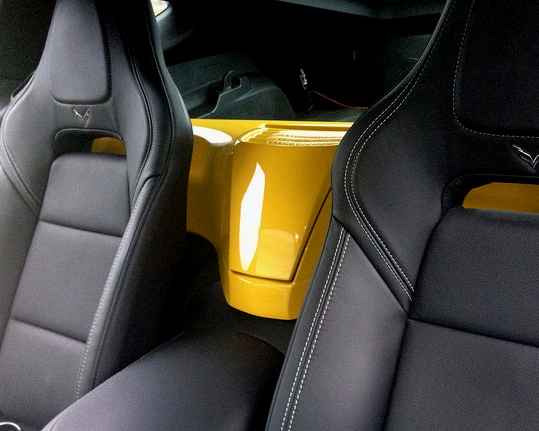 2014-2017 C7 Corvette Stingray Painted Body Color Center Console Panel
Splash some color on your dash. This C7 Corvette Stingray custom painted body color center console panel features rugged construction, better than factory fit, and a large selection of colors and tones to match any Stingray. Plus, attractive trim bezel colors allow even more customization. RPI Designs custom paints each Corvette interior center console panel, so you'll have to allow a few extra days of shipping time – but trust us, it's well worth the wait! This painted body color center console panel is the perfect complement to the GM carbon fiber dash cluster (see below).
2014-2018 C7 Corvette Stingray Interior Dash Trim Plate
Your Corvette is as good as advertised – even better! So you might as well let everyone know what's under the hood. Hey – it's not bragging if you're great! This LT1 Corvette Stingray interior dash trim plate displays torque, displacement, horsepower and everything else that makes your car a legendary racing machine.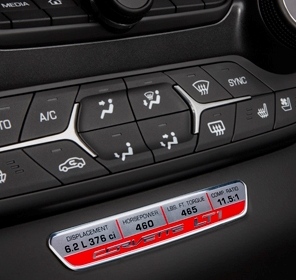 2014-2018 C7 Corvette Stingray Door Guards Kick Plates (includes STINGRAY Logo)
Keeping your Corvette clean on the inside can be a tough task. Dirt, grime, dust, shoe scuffs – it's especially tough on your interior door panels. RPI Designs offers a simple yet stylish solution. Introducing our C7 Stingray door guard kick plates. They're crafted from solid stainless steel for lasting quality and a sleek retro appearance. And you'll absolutely love the bold, brash STINGRAY logos for each piece. Each logo is laser cut for precise, professional quality. Just pick your color and you're off an running – all while keeping your Corvette interior looking like new! Grab a set today and see why this accessory package is one of our most sought-after Corvette interior upgrades.
Coverking 2014-2017 C7 Corvette Custom Fitted Spacer Mesh Seat Covers
Your Vette's seats are often overlooked when it comes to interior upgrades and enhancements. Coverking's premium line of custom Corvette mesh seat covers are changing that perception. Sold as a pair so one purchase completes your Corvette interior upgrade, these covers feature quality knit fabric that's breathable, comfortable and stylish, too! In under a half-hour, you can install these high-quality seat covers. Coverking has been a preferred Corvette seat cover manufacturer for years, and these covers feature the company's typical attention to detail and unmatched craftsmanship. Choose black, or try one of their popular two-tone designs. Whatever you pick, Coverking's mesh seat covers will give your Vette a bold new look, along with comfortable, fatigue-reducing driving enjoyment!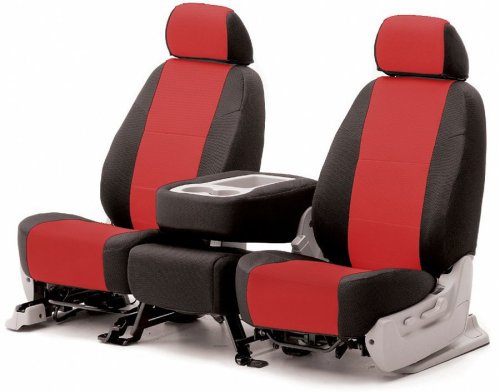 Painted & Color Matched 2014-2017 C7 Corvette Interior Knobs Kit
This colorful, classy kit includes knob accents for your Corvette's center console unit, steering column, traction control unit, dimmer, climate control and more. Installation doesn't get much easier than this – simply press these knob accents over the existing factory part. A dozen color options are on the table, each with unique tone and style to upgrade any Corvette's interior – including yours! Made with durable aluminum billet and painted with precise detail, this kit is one of the fastest ways to enhance your Vette's cabin – and it's affordable, too!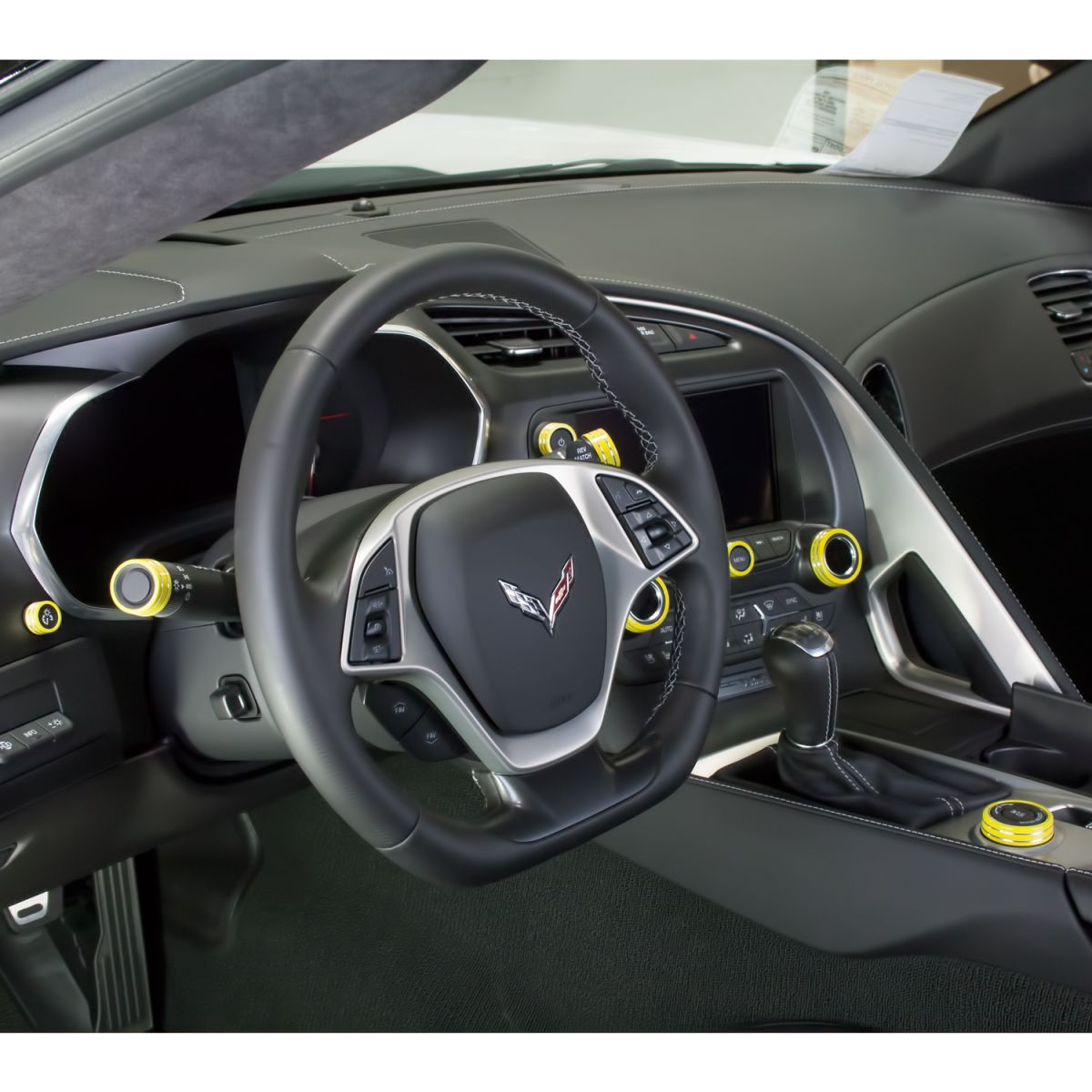 2014-2017 C7 Corvette Carbon Fiber Dash Cluster
Don't settle for any old dash cluster – try this C7 Corvette carbon fiber cluster on for size! Bold, aggressive styling sets the tone for this colorful interior accent, while top-end carbon fiber construction means that it'll last for years. This premium accessory is manufactured by GM, so fit is factory-snug. Plus, a low-gloss finish helps reduce glare on those sunny days. Accent your door trim, center console, instrument cluster and more – all with one product! When paired with our center body console (see above), this product helps elevate your Vette's interior appearance to an entirely different dimension! If you're looking for that ultra-sleek, totally Corvette attitude for your interior, look no further than this premium Vette component.
RPI Designs has everything you need for an interior Corvette upgrade. From high-quality dashboard components to protective mats and seat covers, we're the #1 source for Corvette performance parts. Plus, our exterior accessories are hard to beat. RPI Designs has your Vette covered, both inside and outside!
All the best brands, all the best prices – with RPI Designs, you'll enjoy the best of both worlds. From individual Corvette owners to dealerships and repair shops, we provide the absolute best Vette parts and accessories for less. If you have any questions about Corvette interior components or other performance car parts, give us a call at 888.257.8515.
With our exceptional customer service, ongoing support, and unbeatable prices on Corvette interior upgrades, RPI Designs is the only Vette parts supplier you need. If you're having trouble locating a Corvette interior accessory, we'll help you find what you're looking for – contact us today. Thanks for reading the RPI Designs blog!