The Top 10 Most Awesome Camaro Models of All Time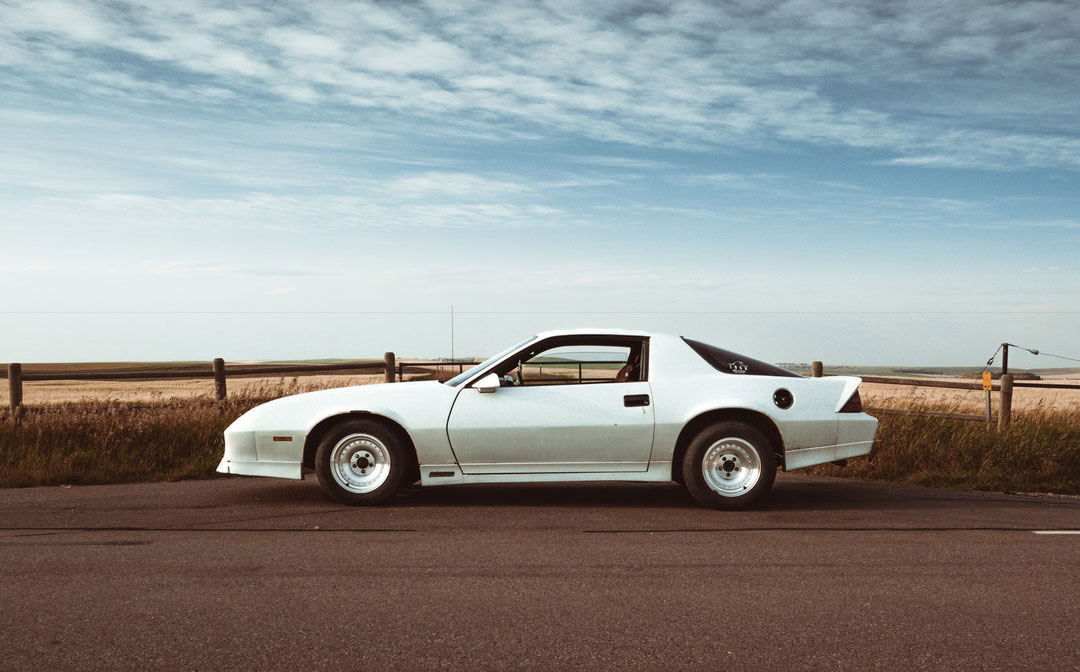 Picking a favorite Camaro is like choosing your favorite child. It's simply impossible.
That said (just like kids) Camaros are worthy of our celebration. They're some of the most classic, stylish, and exciting cars around, and they have been since the first one debuted on September 29, 1966.
So let's take a look back at some of the most outstanding Camaros in history. We won't pick a single best Camaro… We'll leave that determination to you.
Nonetheless, we've narrowed the field to an even 10 of the best looking Camaro models that don't sacrifice anything in the power department. Have a look, and judge our choices for yourself.

The 10 Best Camaro Models Throughout History
We had fun choosing from the different types of Camaros to make this list. They're all cars with classic looks, despite the fact that some people may not agree. You either love the way a Camaro looks on the road, or you hate it. This list is for the lovers.
You'll notice some interesting things about our timeline. Namely, there are entire decades at a time that appear nowhere on our list. That may be controversial, but we have our reasons.
Our list is heavy on recent years because we believe Chevy really stepped up its game when it comes to engine power since the car resurfaced in 2010 (after an eight-year absence from the market). Only you can decide whether or not you agree with our picks, but we believe each one of these cars is undeniable in its own way.
1. 1967 Camaro
It's rare for the first model of a car to be its best, we know. And, the Camaro is no exception to this rule. But, when the Camaro debuted on the market in 1967, it was a sign of special things to come. For that alone, it holds a special place in our hearts.
You can't deny the '67's classic silhouette. It may have taken the engineers at Chevrolet a few generations to perfect the Camaro, but they were onto something from the start. (And building off their success with the Corvette, Chevrolet was on a real hot streak in this era.)
2. 1969 ZL1 Camaro
Here is where Camaro broke into the world of peak-performing street cars.
The 1969 ZL1 shot from 0 to 60 miles per hour in 5.3 seconds. (That's an impressive number even in 2018.) In the 1960s, though, that speed was practically unheard of.
Even more than those numbers, we love the fact that this Camaro brought that type of performance to the average driver. The Camaro is nothing if not a car of the people, and the 1969 ZL1 model proves that.
3. 1970 Camaro SS
First, third, and sixth generation Camaros are the cars to beat. But a second generation Camaro on the list of the 10 best of all time? We must be crazy!
However, the power under the hood of the 1970 SS is hard to beat. The car's big-block V8 engine boasted 350 horsepower, which was a massive step forward from the Camaro's previous six-cylinder engine. (Its 155 horsepower output was dwarfed by the upgrade.)
4. 1970.5 Camaro Z28
It's another car from the same year! And, even though this is a totally different model than the previous Camaro on the list, we've chosen it for similar reasons.
The Z28's 360 horsepower was the tiniest of incremental improvements over its immediate predecessor. What made this car special was its LT1 V8 engine, which made its debut in the Corvette before Chevy decided to drop it into a Camaro.
Chevrolet boosted the LT1's performance by including with the Z28 a new rear stabilizer bar and upgraded disc brakes, keeping the Camaro's street status strong.
5. 1998 Camaro SS
That's right, we've got an almost 30-year jump between numbers 4 and 5 on our list. We know we're skipping over a lot of Camaro history in doing so, but that's the risk we run in narrowing our list to just 10 of these exciting cars.
What's more, this is a fourth generation model. Some Camaro aficionados have spurned the run of these cars from 1993 to 2002, but the 1998 model was an exception.
That's because the 1998 Camaro SS boasted an aluminum-block LS1 V8 engine, with a rating of 305 to 325 horsepower depending on the specs.
As a result of some of the disrespect this Camaro initially received, it's now an especially good bargain when you're looking for a used car with all the performance "oomph" you'd expect in a car that bears the Camaro name.
6. 2010 Camaro SS
Here we have another big year gap in the middle of our list.
As we mentioned before, Chevrolet took an eight year break from the market before the debut of the 2010 Camaro SS. This was the model Chevy designed to revive the line and propel it into the 21st century. (And that's exactly what this SS did.)
Power, power, and more power is the name of this Camaro's game. It's another V8 engine, but this time, previous horsepower records don't hold a candle to it. The 2010 Camaro SS boasted over 400 horsepower (426 to be exact), and the manual gearbox it came with combined with this engine makes it one of the most powerful Camaros on record.
Chevy didn't skimp on the external features here either. The car is so sleek and modern that it won the World Car Design of the Year for 2010. Needless to say, the 2010 Camaro SS hit the streets and the showroom at a stylish sprint.
7. 2012 Camaro ZL1
It was only two years after 2010 that Chevrolet celebrated its 45th year of existence. Thus, it was time to unveil a Camaro that could rise to the occasion.
Boy, did the car company ever deliver with the 2012 Camaro ZL1.
Once again, we saw a Camaro that broke records as the most powerful car in the line, blowing out the previous competition with a 580-horsepower V8 engine. Not only that, but Chevy designed with the car with plenty of beautiful and aerodynamic modifications that also contributed to improved speeds.
8. COPO Camaro
The original 2014 COPO Camaro was not street legal. And, we'll be honest, we love it all the more for that fact. Now, of course, COPO Camaros ARE street legal but they still demand attention for their power and muscular design.
COPO is an acronym for "central office production order," and the central office has great taste. The 2015 COPOs were limited to less than 100 units, with V8 engine options ranging from 5.7 to 7.0 liters. No matter how it was initially configured, the COPO was a beast to be reckoned with.
9. 2016 Camaro RS
Finally, we arrive at the much-beloved sixth generation of Camaros with the 2016 RS model.
This car's new platform made it a pleasure to drive with or without a V8 engine. This was one of the key differences between the 2016 Camaro RS and the fifth generation models that preceded it. Those cars practically begged for a V8 to make them worth driving.
The 2016 RS, on the other hand, saw its benefit in blurring the lines between what we call a muscle car and what we call a sports car. Some of the best cars in history make us rethink the way we categorize cars, and the 2016 Camaro RS was no exception.
This model gained even more agility with Chevrolet's addition of a 2.0-liter turbocharged engine to the mix.
10. 2019 Camaro Turbo 1LE
Is it cheating to add the newest model to our list? If so, we don't care.
Part of the excitement of loving Camaros is always looking forward to the newest innovation, so we consider this Camaro's inclusion a fitting conclusion to the history on our list. We know that history will be outdated soon if Chevy keeps up its tradition of excellence in this car line, but we're happy to end on this note.
The turbocharged engine on the 2019 Camaro Turbo 1LE was previously the domain of V6 and V8 engines. Not anymore. The 2019 Camaro Turbo 1LE's biggest selling point is its affordability, which introduces the beauty and performance of the Camaro to a new generation.
No Other Car Like It
We may be biased, but the Camaro is hard to beat for style and performance. We may not be able to choose the best Camaro, and if you assemble your own list, it may have zero overlap with ours. We consider that a mark in the "plus" column for these cars! They offer a wide range of benefits for a plethora of driver tastes.
If this guide to the best Camaro models has gotten you revved up, see what else we have to say about Camaro and some great Camaro parts.