C6 Corvette Chrome or Painted Wheels
Whether you have had your C6 Corvette from new or just recently purchased one you might be looking to change the look of the car or update it.  Once of the easy and most effective way of changing the looks of  your Corvette is going to a C6 Corvette Chrome or Painted Wheels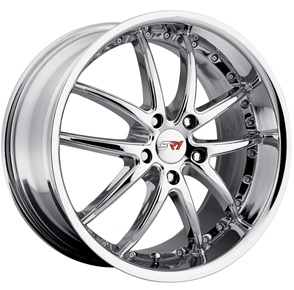 As with most things cars appearances are always changing based on trends, currently the trend for automotive wheels is to darken them, a lot of people are switching over to Black wheels.  Black wheels are a great way to update your C6 Corvette and give it a more modern Look.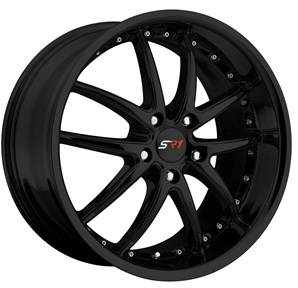 Some people are old school and love the look a of a bright shiny Chrome wheels.  One way to update your appearance and style is with a set of these ZR-1 Style Chrome wheels.
A great way of making your C6 Corvette a little more modern and up to date is by installing a set of wheels on the car from a newer model.  What would even be better is installing a more modern wheel from an upgraded model.  For example a set of these C7 Corvette Z06 wheels.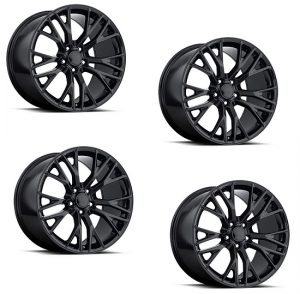 Just look on how a set of wheels will change the appearance of a C6 Corvette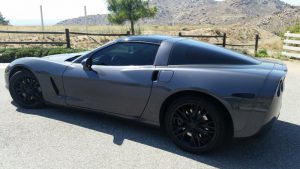 Another motive for changing wheels could be to enhance the handling of the car, you know what they say "wider is better".  If you are converting your C6 Base Corvette into a wide body car then you will need wider wheels and tires to fill up those fender wells.
So if you are looking to change the look of your C6 Corvette or need a wider set of rims RPI Designs will have what you need for your Corvette!!!