C6 Corvette body components by ACS Composite
The C6 Corvette was offered from 2005 to 2013 and was available in 5 different models, there was the Base , Convertible, Grand Sport, Z06 and the ZR1 model Corvettes.   Once the ZR1 was release in 2009 it was evident that this model Corvette was the one that broke the mold and people wanted to make their base model Corvette look more like the ZR1.  If you are one of these people that want to make your base model Corvette more like a wide body Corvette then you need to take a look at C6 Corvette body components by ACS Composite.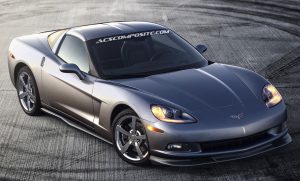 The C6 Corvette Base ACS Zero6 Splitter is manufactured in RTM Composite that will help improve downforce and frontal airflow.  It has functional brake cooling inlets with optional front wheel deflectors that will help reduce brake dust on the side bodywork of your C6 Corvette.  This Zero6 front splitter will add style and function to your C6 Base Corvette

The C6 Corvette Base ACS Zero6 Side Skirts are a great way to either compliment the adding of the Zero6 front splitter or if you want to add them by themselves. They too are manufactured in RTM Composite and will help to improve downforce and lateral airflow and also help to reduce rock chipping.  Like all ACS C6 Corvette products they come primed in black ready to be painted or left unpainted.  For the Wide Corvette Customer that own a Grand Sports, Z06 and Zr1 ACS also have you covered with their item # 27-4-043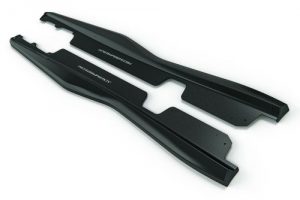 For some C6 Corvette owners that are running a higher Horsepower engine may notice their engine bays runs a lot hotter and needs to vent that heat out.  ACS Composite has that problem solved with their ACS 4Teen Hood Conversion Kit .  This kit uses a genuine GM SS hood heat extractor and offers an additional rain guard gutter kit to get the job done.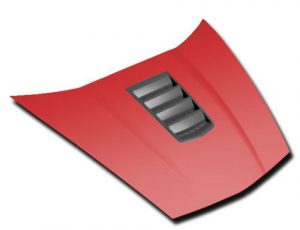 RPI Designs is proud to be an authorized ACS Composite dealer and are always happy to help you with your Corvette performance needs.