5 Corvette Accessories You Didn't Know You Needed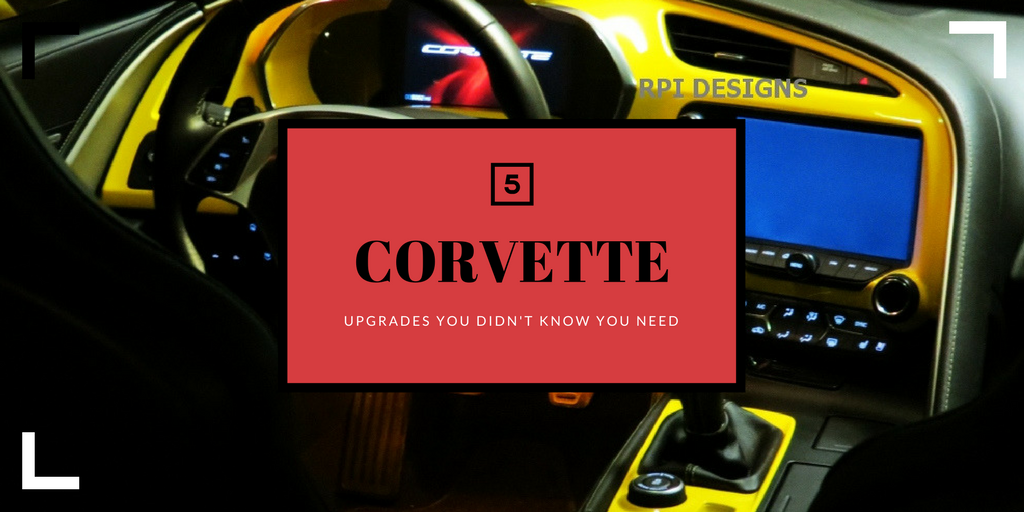 When you're making upgrades and modifications to your Corvette, it's natural to think, "go big or go home." This type of thinking is the driving force behind most Corvette mods; if you're not making major upgrades to the body, nobody will notice.
Likewise, if your engine mod doesn't hit a homerun, nobody will hear!
But not all Corvette modifications fall into this category. There are dozens of upgrades and do-it-yourself projects worth considering – even if they don't bring that immediate "wow factor" to the table.
Consider the so-called minor or obscure Corvette mods. While they're not obvious to everyone, they'll certainly help your Vette in the long run:
Engine performance, tuners & monitoring. From a small air intake to a programmable engine tuner, RPI Designs has a large variety of Corvette accessories that offer surprising performance and affordable value. Sometimes, it's that "little extra" that makes all the difference. And with high-performance Corvette engines, getting optimal performance may require a small tweak to your engine's output. Some of the most popular Corvette accessories we sell are engine performance modules, tuners, and other monitoring tools. Our selection includes some of the best-known brands in the industry – try one today.
Detailed enhancements. Small, precise upgrades sometimes make the biggest impression. From interior components to exterior modifications, we carry all sorts of Corvette accessories you never knew about. Whether you'd like to upgrade your Corvette's cockpit appearance, or add stylish flair to your car's exterior profile, RPI Designs carries an incredible inventory of the finest aftermarket Corvette accessories and upgrade kits. And since you can install our Corvette parts yourself, you'll save plenty of money in the long run!
Custom painted parts. Nothing completes your Corvettes appearance quite like a color-coordinated component. Our inventory of painted parts (both exterior & interior) set the standard for performance, value, durability and style. What's more, RPI Designs also sells a premium assortment of high quality carbon fiber components for the Corvette, including 5th, 6th and 7th generation models! Carbon fiber offers many advantages over plastic or other composite accessories – the material's strength-to-weight ratio allows you to reduce the weight of your Corvette without sacrificing durability & quality!
And that's just scratching the surface – with hundreds of accessories to choose from, RPI Designs can help with your next DIY Corvette project.
Discover these Corvette Accessories Today!
Along with pulse-pounding performance, let's instead look for precise, targeted upgrades. The following list of Corvette accessories provide plenty to like, including the element of surprise – there are so many Corvette components out there to choose from, so we decided to focus on the following handful of parts.
From over the top Corvette accessories to under the radar accessories, RPI Designs has everything you're looking for. Let's take a look at some of our most talked-about Corvette accessories and upgrades.
Pre-Painted C6 Corvette Coupe Waterfall Extension
Give your C6 Corvette a superior interior with this waterfall extension. As Corvette accessories and upgrades go, this might be the easiest ever – it's made to press down behind the seats on your C6 Coupe. It also fits the ZR1, Z06, and Grand Sport Coupe models. A great selection of colors are available, all pre-painted for premium quality. This is one of the easiest, "awesomest" Corvette upgrades available for the legendary C6. Large surface area also has more than enough room for an OEM Chevy Corvette logo, or your own custom emblem. Added bonus: if the paint quality doesn't match your exacting specifications, shipping is on us. RPI Designs backs this Corvette upgrade with our word – you'll love it, or you pay nothing!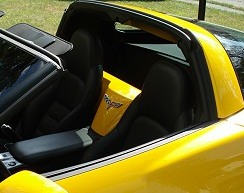 2014-2017 C7 Corvette Clear Door Sill Protectors with Logo
Sometimes, small changes to your Corvette can make a big difference, in terms of the longevity and appearance of your car. This cool accessory kit protects the bottom of your Corvette's door sill area – the part where you typically drag your feet when entering and exiting – and also adds some flashy style, too! This door sill protector covers both of your front doors, so both drivers and passengers are accounted for. Best of all, installation doesn't get any easier. They're custom-made to fit over your door sill, and they also attach to your Vette's floor carpet for added stability. This door sill protection kit also prevents moisture, dirt and debris from building up along the floor area. As minor Corvette upgrades go, this one definitely has a major impact!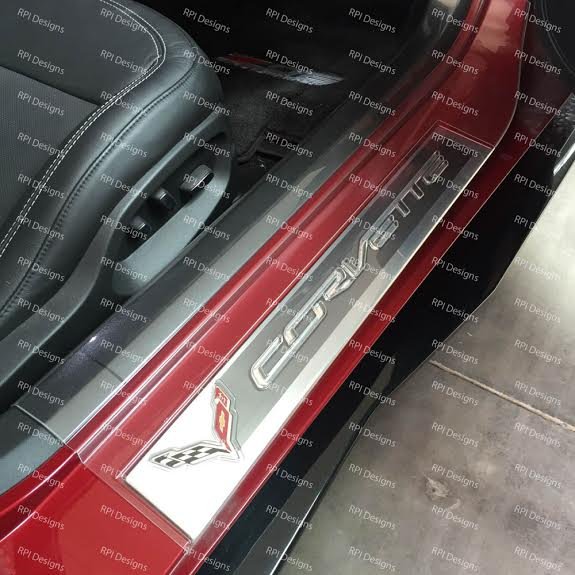 1997-2004 C5 Corvette SLP Loudmouth Exhaust System
If you're looking to add some giddy-up to your 1997-2004 C5 Corvette, it's hard to top this Loud Mouth™ exhaust system from SLP. One of our most popular C5 Corvette accessories, this is the perfect kit for giving your exhaust system a complete, comprehensive overhaul. It all starts with top-end mandrel bent 304 stainless steel. Typical SLP quality is evident with every bend, bolt, and (of course) the deep bass sound. But it's not all about sound; this Loud Mouth™ system provides up to 20-lb. weight savings over stock, along with a boost of up to 15 HP. Sleek over-axle pipes are complemented with electro-polished tailpipes and 4" rolled tips. Priced for premium value, it's hard to ignore this C5 Corvette accessory from SLP.
Stealth-Style C5 Corvette Splash Guard Kit
While we're featuring C5 Corvette accessories, let's head to your car's outside area for a cool, easy-to-install upgrade. This Kit includes a splash guard for each wheel, and utilize factory mounting holes for super-simple application. No drilling required – just about 15 minutes of your time! This kit is a great way to protect your Corvette's exterior and wheel well areas. If you've thought about getting new aftermarket splash guards for your C5 Vette, this kit makes sense. Designed specifically to fit the C5, this is one of the most underrated Corvette upgrades available at RPI Designs.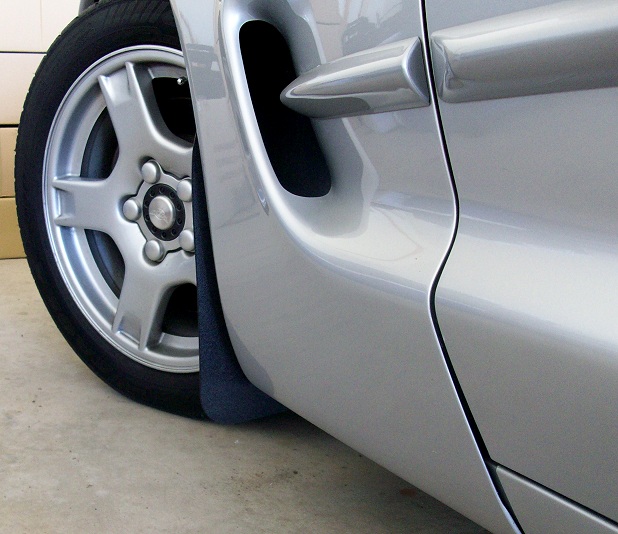 C7 Corvette Stingray Door Handle Ring Protectors
Even the stylish Corvette isn't immune to a common car problem: scratches and scuffs around the door handle, courtesy of keys. No matter how careful you are, it always seems like you end up scratching the area inside the door handle ring, around the keyhole. Well, worry no more with this small yet significant Corvette "upgrade". This modification won't turn any heads, but will definitely help before you turn the key. These Stingray door handle ring protectors are everything an affordable, effective Corvette upgrade should be: easy to install, low price point, with efficient behind-the-scenes performance. Includes a non-permanent plastic film, which helps protect your Corvette's paint all year long!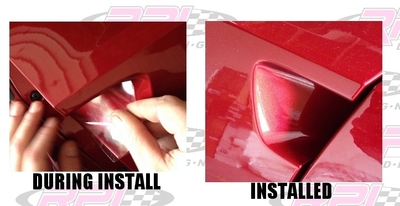 C7 Corvette Stingray Painted Body Color Dash Surround Cluster
Designed for 2014 – 2018 Corvettes, this interior modification adds a splash of unexpected color and sleek, sophisticated style. Nearly two dozen custom-painted configurations are available for this Corvette mod, and it's quickly becoming one of the most popular Vette upgrades at RPI Designs.
C6 Corvette LG Carbon Air Intake
Designed for the C6 LS7 and LS3, this LG Motorsports air intake kit is crafted entirely of carbon fiber, making it one of the strongest, lightest, most gotta-have-it C6 Corvette accessories in the entire RPI Designs inventory. What separates this air intake from the rest is its dual appearance / performance upgrade capability. Sure, it'll force extra cold air into your Corvette's combustion chamber, resulting in better fuel economy and more power. But it also adds a sleek, dynamic element to your Corvette's under the hood profile; it's just as useful on the open road as it is in the showroom! Give your Corvette up to 15 extra horses with this easy-install air intake kit. All required hardware is included, along with a long-lasting cotton filter.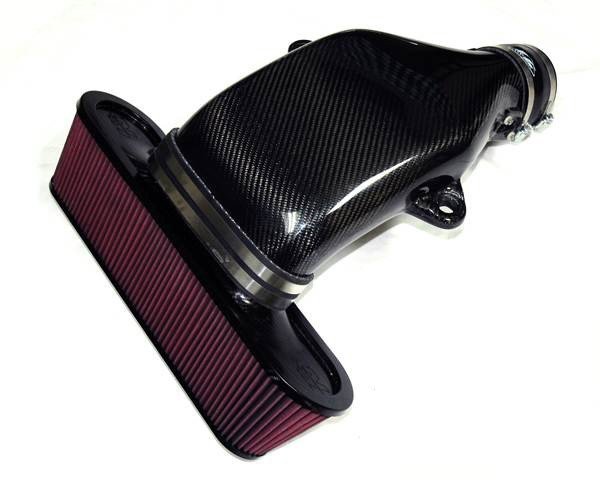 Power Steering Module Cover
The power steering module is always one of the last engine components to get an upgrade. But this premium module cover, constructed of quality 304 stainless steel, is a must-have Corvette mod. Easy to install, this cover installs in minutes. Plus, it helps protect your factory engine components.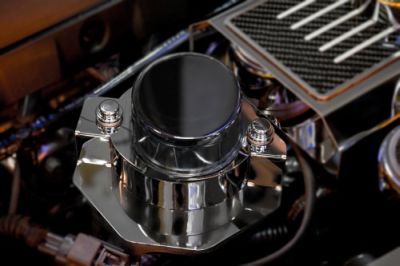 C6 Corvette Kooks 1 3/4″ Stainless Headers With Jet Hot Coating
X-pipe? Check. Sleek 409 stainless headers? Check. Custom-fit quality? Check. Jet-Hot ceramic coating for more durability? Check. All the boxes are checked with this Kooks Corvette header assembly, and that means premium performance for years to come. This C6 Corvette accessory includes a lifetime warranty, which includes recoating whenever you need it (even for rust). For the perfect combination of sound, sleek style and superior performance, nothing beats a Kooks exhaust. Add this to your Corvette accessories shopping cart – you won't be disappointed!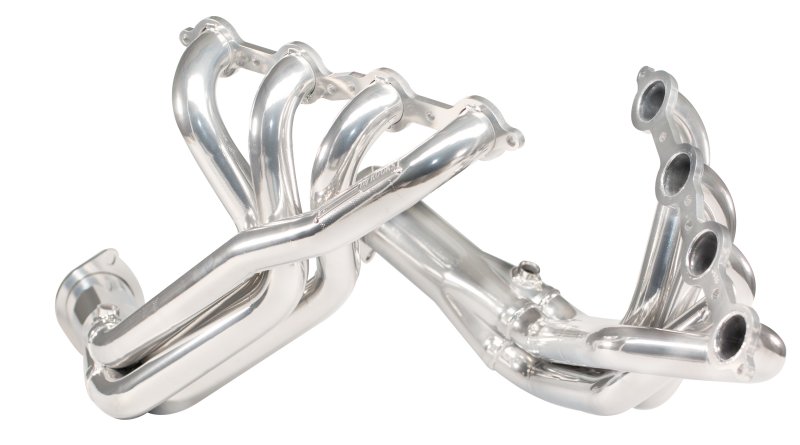 2015-2018 C7 Z06 Corvette Custom Airbrushed Hood Liner
Custom quality meets American pride with this C7 Corvette airbrushed hood liner. Literally hand-made by Corvette artisan craftsmen, this hood liner boasts in-house construction, top-notch quality, and showroom-worthy details. Due to the handcrafted build process, your hood liner may appear slightly different from the one shown on our product page. With a red, while & blue Z06 logo, this liner brims with all-American pride. Show your true Corvette colors – make this premium Corvette accessory part of your car's engine!

For more accessories, make sure you check out our C5, C6 and C7 Corvette parts. At RPI Designs, you're sure to find exactly what you're looking for – and if you can't, just give our Corvette parts consultants a call at 888.257.8515. Thanks for visiting RPI Designs!