How a Car Floor Mat Can Save Your Camaro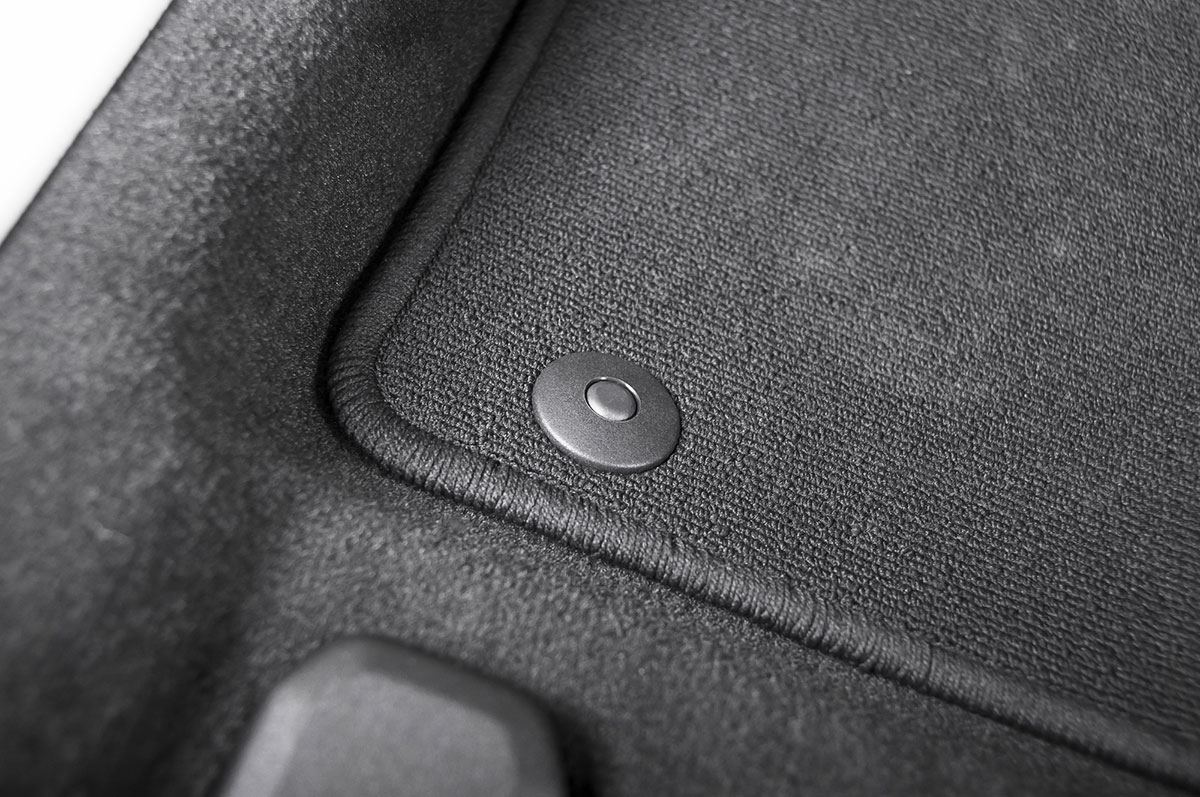 Benefits of a Car Floor Mat
Whether it be dirt, rain, or snow, the outside elements seem to always find a way inside your nice and clean Camaro, wreaking havoc on your interior. Click here to learn how a car floor mat can give your car the protection you need.
Did you know you carry around over 421,000 different kinds of bacteria on the bottom of your shoes?
All that bacteria is gross to think about when you're outside, and it's definitely not something you want in your Camaro. But because driving usually involves wearing shoes, that bacteria (and other things like dirt, moisture and debris) find their way into your car anyway.
And that, friends, is why you need high-quality car mats.
See below to learn why a car floor mat is so important and how it can save your Camaro.
The Three Types of Car Floor Mats
All car mats do essentially the same thing, and you can choose from several different kinds before making a purchase. The type that's right for your car, though, depends on both your preference and your budget.
Floor mats can cost a lot more than you might expect. Buying a brand new set of mats from a dealer can easily run you $200 to $300. If that's a bit much, many companies sell floor mats for as little as $10, so don't fret.
The downside? Those cheap mats won't look very nice, and they definitely won't work as well either. When you're shopping for a Camaro, it's better to invest a bit more money on floor mats that are specifically designed for your car. Not only will they give your car better protection, they'll last longer too.
Let's take a look at the pros and cons of the different car mats out there.
1. Carpet Foot Mats
Carpet floor mats look luxurious and make your car feel warm and cozy, and high-quality carpet foot mats contain a high pile, which makes them a comfortable resting place for your feet.
Even though they offer good protection, carpet mats aren't ideal for every climate. If you live in an area that rains or snows a lot, mud can work its way into your carpet and become a real mess.
But if style is your main priority, a carpet foot mat is the way to go.
2. Rubber Foot Mats
Because they're made of rubber, these foot mats provide stronger protection than carpet. Thick rubber mats come with deep ridges that hold water, mud, snow, sleet, and other debris, which keeps them from getting onto the floor of your car.
The biggest problem with rubber floor mats?
They don't look as luxurious as carpet mats. But, they do offer better protection and are a good choice if you live around a lot of snow or rain.
3. Fashion Foot Mats
Fashion car mats let you personalize your car by changing how it feels and looks. You can customize these mats to look however you want while still getting the same type of protection as any other option.
A lot of customized floor mats can be highly personalized, good for owners who want to show off their team pride, give their car a touch of their own flare, or let everyone know who their favorite movie character is.
Why You Need Floor Foot Mats In Your Car
Your shoes expose the floor of your car to a lot of harmful debris. If you don't have any foot mats, the floor of your car gets covered in all the dirt, grass clippings, rocks, and mold-promoting moisture carried in on the bottom of your footwear.
Aside from making your car dirty, large debris, like rocks, can damage the flooring by with scratches, dings, dents, and other problems.
Even things like spilled coffee or other beverages can leave massive stains on your car floor. These damages either leave you with an unappealing car or expensive repairs.
Your Camaro was an investment, and that investment needs protection to stay in good condition.
The two main reasons you should always have floor mats in your car:
Protection
The carpet floor of your car cannot withstand the elements and debris that find their way inside. You might think regular cleaning is all you need, but no amount of vacuuming will remove drink stains or grease spills.
A foot mat is your first layer of defense, and it withstands things your floor can't handle.
Increases the Resale Value
You floor mats prevent dirt, mud, moisture, rocks, snow, grass, etc. from ruining your floor. Because there isn't any long-term damage, foot mats increase the resale value of your Camaro.
No one wants to buy a car that comes with a stained, rusty, dirty looking carpet.
When to Replace Your Car Mats
Dirty floor mats (obviously) won't do you any good. Remember, mats take all the harmful debris from outside, so if you've owned your foot mats for a while, they may be too far gone to clean.
Don't throw away your foot mats unless you know for sure they're beyond saving. Here are a few signs to help you figure out when to get some replacements.
They're Worn Down
Most drivers tend to sit in the same position every time they drive. That means their feet always touch the same spot of the floor mat, which can cause the foot mat to wear down faster in those spots, showing as rips, cracks, or holes.
Even if the holes are small, you should replace your foot mat as soon as possible. Water and dirt can leak through those holes, so your mat won't be protecting the floor of your car anymore.
They're Compacted with Dirt
After you've used your car mats for a long time, they can become so filthy that cleaning no longer does any good. This can make the mats start to discolor, smell bad, and even keep them from doing their job.
On top of that, foot mats this filthy will be full of bacteria and allergens.
If your floor mats are so filthy that cleaning doesn't seem to make a difference, it's time for an upgrade.
They Were Never Good to Begin With
A bottom of the line car floor mat doesn't have the same level of protection as ones that are designed for your Camaro, so they probably won't be able to keep debris off your car floor, especially if you spend a lot of time in the outdoors.
Cheap mats may last only a few months—they aren't a good long-term option. Once they wear out, spend a bit of extra money on high-quality foot mats. The extra money is worth preserving the condition of your Camaro.
How to Clean Your Foot Mats
Some people might say all you have to do is give your floor mat a good shake, but the process is a lot more involved than that. In fact, the way you clean your car mats changes depending on the type of foot mat you own.
Here's a quick cleaning guide for both carpet and rubber mats.
Cleaning Carpet Mats
When it comes to carpet foot mats, shaking should be your first step. Take all the floor mats out of the car and (while standing outside) smack the underside of the mat to remove dust and dirt that's become embedded inside.
If any mud has hardened to the surface, use a scraper to remove it.
Put your floor mats on a clean surface and vacuum them. Make sure you get both sides. If your mats are wet, wait for them to dry before doing this step. You can sprinkle baking soda on top to absorb some of the moisture if you can't afford to wait. Leave on the mat for 10 to 20 minutes.
Cleaning Rubber Mats
Give your rubber foot mats a quick rinse with water, but in this case, don't get the underside wet. The water will help remove surface debris.
Mix another bowl of water with laundry detergent and baking soda. The fizzing will help draw dirt out of the rubber mat. Use a rag or spray bottle to scrub the solution into the rubber.
Don't put the mats back into the car until they are dry.
The Benefits of Choosing the Right Car Floor Foot Mat
You spent a lot of money on your Camaro, and finding the right type of car mat is an important part of protecting it. Floor foot mats keep harmful debris from damaging your car flooring, because even small rocks can scratch your floor, and even a little moisture can promote mold growth.
Catching these things with a floor mat will keep your Camaro in good condition and save you a lot of money on potential repairs. Just make sure you're getting the right type for your area. If you live around a lot of snow or sleet, you might want to skip the carpet mats and go right for the rubber mats.
Are you looking for some other 2016-2018 Camaro parts or accessories? Check out our car floor mats and more! See the extensive inventory we have to offer.