6th Gen Camaro Installation Guide: Exterior Parts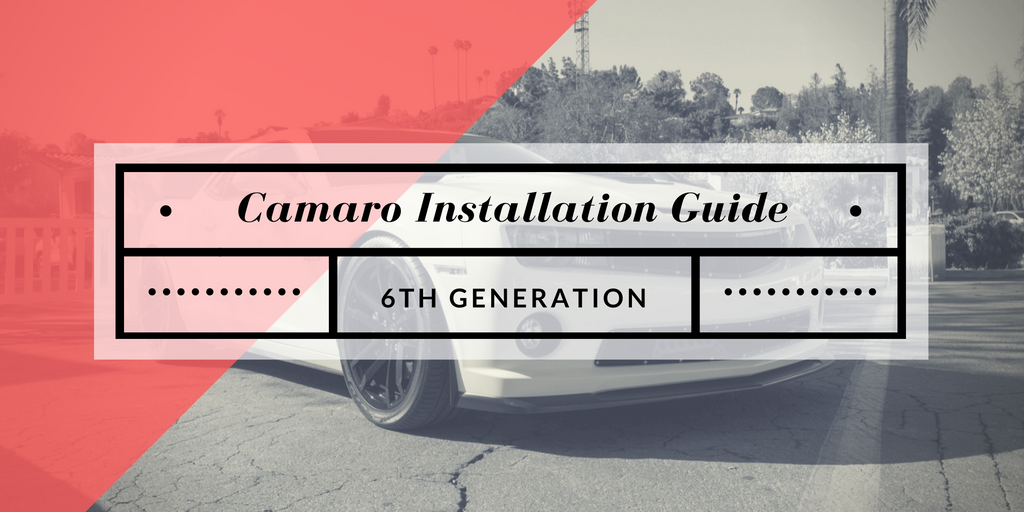 The 6th generation Camaro offers a near-endless variety of enhancements, both under the hood and out on the body. While increased HP and efficient engine performance are critical Camaro upgrades, what's the point of having a Camaro without showing it off a little? For 6th gen Camaro upgrades, nobody beats RPI Designs for selection, price and customization possibilities!
Exterior parts and add-ons for the 6th gen Camaro help improve aerodynamics, reduce air drag, boost functionality andÔǪoh yeah, add tons of attitude. Not that the 6th gen Camaro needs the extra attention – even stock Camaros command attention on the road – but it's always nice to add some personalized flair.
This page will serve as your go-to headquarters for all 6th gen Camaro exterior part modifications, installations and other projects and upgrades.
RPI Designs encourages all 6th gen Camaro enthusiasts to try do-it-yourself projects. They're not only more affordable, but DIY exterior part upgrades and installations give you the satisfaction of knowing the job is done right! What's more, you'll get a tremendous amount of satisfaction of doing your own 6th gen Camaro modifications.
We asked Camaro owners and our own in-house experts which exterior part mods we should feature. After some outstanding feedback and back-and-forth debate, here are some installation guides we've put together for 6th gen Camaro DIY projects. Make sure to check back often, as this exterior part installation hub page will keep growing; as RPI Designs builds our inventory, we're going to share all the best tips and tricks to make your 6th gen Camaro better than you ever thought possible!
Rear Spoiler and Front Splitter Installation
How many exterior part modifications literally cover your 6th gen Camaro from bumper to bumper? This rear spoiler and front splitter installation adds aggressive lines and racing style, and it's probably easier than you think!
Caliper Covers Installation
Brakes aren't just for stopping – they're also idea for showing off any 6th gen Camaro from the ground up! This caliper covers installation is one of the most popular exterior part modifications on the Camaro.
Front Grill and Mesh Inserts Installation
Complement your Camaro with a front grill and mesh insert installation. RPI Designs has high-performance parts at the lowest possible prices!
If you can't find the 6th gen Camaro exterior parts you need, please call our car component experts directly at 888.257.8515.